The placeless condition
Thu 14 Nov 2019, 18:30 - 19:30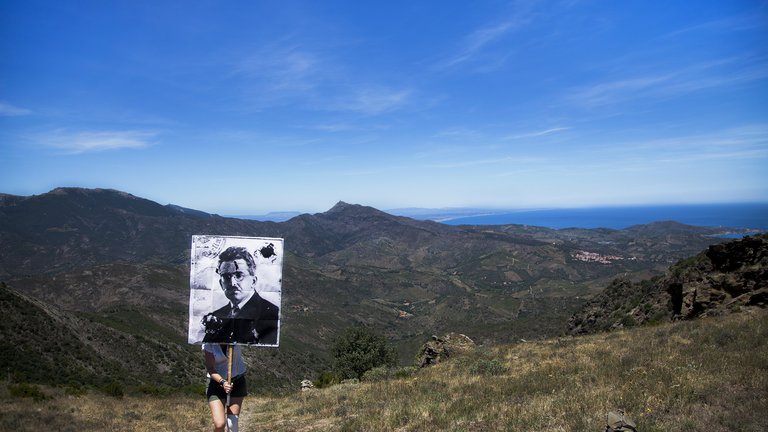 Venue

The British Academy, 10-11 Carlton House Terrace, London, SW1Y 5AH
Not a day goes by without reference to refugees and migration, yet the deep imaginative history of modern placelessness is often overlooked. In her new book, Placeless People: Writing, Rights, and Refugees, Lyndsey Stonebridge describes how the human condition became the 'placeless condition' for writers and thinkers in the middle of the twentieth century, from Paris to Lisbon, from Berlin to Palestine. Last year, the writer Jean McNeil also retraced the refugee paths of the last century, taking in the landscape of today's refugee regimes. Join them as they discuss how the placelessness of our recent history resonates today.
Part of the Being Human Festival, 14-23 November.
Speaker: Professor Lyndsey Stonebridge, Professor of Humanities and Human Rights, University of Birmingham; Winner of the British Academy's 2016 Rose Mary Crawshay Prize. Her other books include: The Judicial Imagination (2010), The Writing of Anxiety (2007) and The Destructive Element (1998).
Chair: Dr Jean McNeil, Reader in Creative Writing and Director, Postgraduate Research in the School of Literature, Drama and Creative Writing, University of East Anglia
Booking required 
£5, £3 concessions
The concession rate applies to: unwaged / retired / students / disabled. Free entrance is offered to companions or carers of disabled visitors.
Listen to an audio recording of this event.
If you have any questions about this event, please refer to our Public Events FAQ. If your question is not answered, please email [email protected].
Image: Diego Ferrari, from the Exhibition 'Day for Night: Landscapes of Walter Benjamin' at the Peltz Gallery, London, 2018

Sign up to our email newsletters