Our ageing population – benefit or burden?
Sat 24 May 2014, 19:00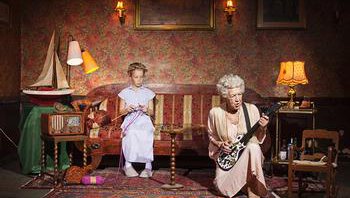 Venue

The Telegraph Stage, Hay Festival
Is the welfare generation a myth? What can our economy gain from an older  workforce, and how can our politicians and policy makers harness the  potential in an ageing population?
Speakers:
Joan Bakewell
Professor Alan Walker FBA
University of Sheffield
Chaired by Lord Nicholas Stern of Brentford, President of the British Academy
To listen to the conversation, visit the British Academy Platform page on the Hay Festival website.
Organised in partnership with
Sign up to our email newsletters