New lives, new landscapes: rural modernism in 20th century Britain
Thu 1 - Fri 2 Aug 2019, 09:00 - 17:00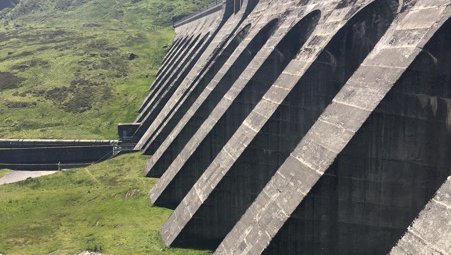 Venue

Northumbria University, 2 Ellison Place, Newcastle, NE1 8ST
The post-­1945 decades in Britain were a period of technological innovation and expansion, with new energy, communication and leisure infrastructure having far-­reaching social, economic, political and cultural effects. These changes are associated with the modernisation of urban life, but the necessary infrastructure was often situated in rural environments. This conference will consider how twentieth-­century rural landscapes became modern or modernist, what this meant for how the countryside and rural life was understood and experienced, and how these developments generated a new suite of rustic ideals and imagery. Did the modernisation of the British countryside generate new conceptions of rural heritage and new forms of regional identity? Do conceptions of the rural modern challenge established narratives of post-­war change?
Conference convenors:
Professor Matthew Kelly, Northumbria University
Dr Ben Anderson, Keele University
Dr Katrina Navickas, University of Hertfordshire
Dr Iain Robertson, University of the Highlands and Islands
Linda Ross, University of the Highlands and Islands
Dr Ian Waites, University of Lincoln
Speaker list:
Dr Ben Anderson, Keele University
Professor Kristin Bluemel, Monmouth University, USA
Dr Jeremy Burchardt, University of Reading
Dr Moa Carlsson, University of Edinburgh
Dr Marianna Dudley, University of Bristol
Dr Sian Edwards, University of Winchester
Jeremy Goffin, University of Lincoln
Proffesor Clare Griffiths, Cardiff University
Professor Ysanne Holt, Northumbria University
Professor David Matless, University of Nottingham
Dr Grace Millar, University of Wolverhampton
Professor Paul Readman, King's College London
Dr Iain Robertson, University of Highlands and Islands
Professor Karen Sayer, Leeds Trinity University
Dr Rosemary Shirley, Manchester Metropolitan University
Dr Otto Saumarez Smith, University of Warwick
Dr Ian Waites, University of Lincoln
Professor William Whyte, University of Oxford
Gary Willis, University of Bristol
A programme is available.

Registration
This conference will take place at Northumbria University. A registration fee is payable at the time of booking. For further information and details of how to book please click 'Book Event'. If you have any questions about this event please email Professor Matthew Kelly: [email protected] 
Image © Linda Ross
Sign up to our email newsletters