Nayef Al-Rodhan Prize for Global Cultural Understanding 2019
Wed 30 Oct 2019, 18:00 - 20:00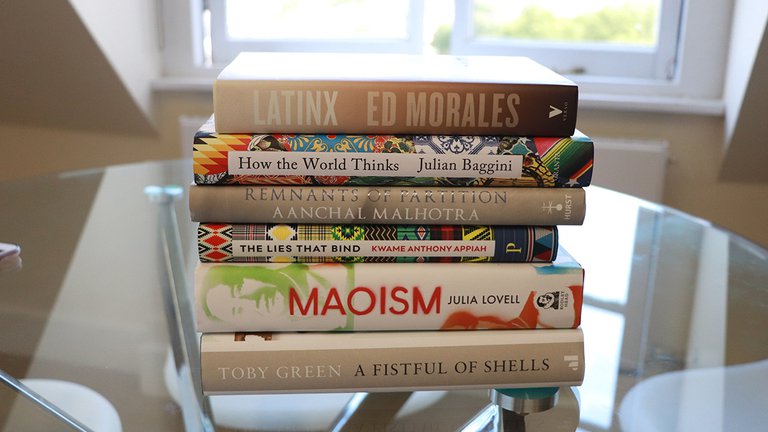 Venue

The British Academy, 10-11 Carlton House Terrace, London, SW1Y 5AH
Join our celebration of some of the best non-fiction books published in the last year as we announce the winner of the British Academy's Nayef Al-Rodhan Prize for Global Cultural Understanding.
Awarded annually, this £25,000 non-fiction book prize recognises work that searches for truth and reason in difficult places and shines a beaming light on the connections and divisions that shape cultural identity worldwide. 
Channel 4 News Broadcaster Fatima Manji is joined by members of the shortlist for an exploration of cultural identity, why it matters and how we can move forward in these deeply problematic times.
The 2019 shortlist:
The Lies that Bind: Rethinking Identity by Kwame Anthony Appiah
How the World Thinks by Julian Baggini
A Fistful of Shells by Toby Green
Maosim: A Global History by Julia Lovell
Remnants of Partition: 21 Objects from a Continent Divided by Aanchal Malhotra
Latinx: The New Force in American Politics and Culture by Ed Morales
There will be bookselling at this event as well as an opportunity to meet four of the authors nominated for this year's prize. 
Booking required 
£5, £3 Concessions 
Includes a glass of wine or soft drink on arrival
This event is made possible due to generous support from Professor Nayef Al-Rodhan
The concession rate applies to: unwaged / retired / students / disabled. Free entrance is offered to companions or carers of disabled visitors.
Listen to an audio recording of this event.
If you have any questions about this event, please refer to our Public Events FAQ. If your question is not answered, please email [email protected].
Sign up to our email newsletters