Modernist perambulations: walking through time and space in modern and contemporary texts
Thu 19 May 2016, 19:00 - 20:15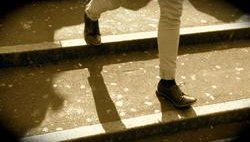 Venue

The British Academy, 10-11 Carlton House Terrace, London SW1Y 5AH
Modernity celebrated speed as the motor of progress and a source of pleasure unleashing vitality and energy. But speed also provoked a new desire for slowness to allow modern selves to cope with the frantic pace of transformation. Hence the emergence of the modern walker who, for example, strays through texts by Benjamin, Joyce, Woolf, Kafka, Thomas Mann and Robert Walser. Focusing on diverse types of walking such as urban perambulations, rural rambling, disorientated straying, imprisoned crawling and condemned walking, my lecture examines the aesthetic and moral implications of perambulating through time and space.
Speaker:
Professor Anne Fuchs FBA MRIA
About the speaker:
Anne Fuchs FBA MRIA is Professor of German at the University of Warwick. Prior to her present post, she lectured at the University of St Andrews and at University College Dublin. Her research areas are German Memory Discourses since 1945, modernism, contemporary German literature, travel writing and cultural theory.
Chaired by Professor Ann Jefferson FBA, University of Oxford and Paris Institute of Advanced Studies
Sign up to our email newsletters