Mieczysław Weinberg: east and west
Thu 24 - Sun 27 Jan 2019, 13:00 - 15:00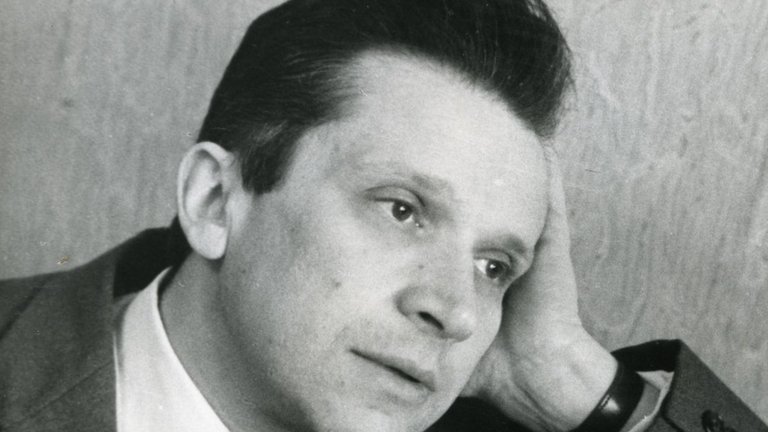 Venue

Martin Harris Centre for Music and Drama, University of Manchester, Manchester, M13 9PL
Polish-born composer Mieczysław Weinberg (1919–1996) escaped twice from Nazi invasions. He finally settled in Moscow, where for 30 years he became Dmitri Shostakovich's closest friend and gained a significant reputation. Recent years have witnessed a dramatic rediscovery of his music, supplying powerful new impulses to Soviet and émigré music studies. This conference marks Weinberg's centenary with papers built around a cycle of performances of his string quartets from the Quatuor Danel. It brings together scholars and practitioners from east and west to reconsider Weinberg's multiple identities (Polish, Jewish, Soviet-Russian, humanist), with special focus on intersections with literature, theatre and cinema.
Convenors:
Professor David Fanning, University of Manchester
Dr Michelle Assay, University of Sheffield; Université Paris Sorbonne, France
Speakers include:
Dmitry Abaulin, Stanislavsky and Nemirovich-Danchenko Theatre, Russia
Victoria Bishops, Daughter of the composer
Dr Inessa Dvuzhilnaya, Grodno Yanko Kupala State University, Belarus
Dr Daniel Elphick, Royal Holloway, University of London
Nicky Gluch, University of Sydney, Australia
Antonina Klokova, Berlin University of the Arts, Germany
Dr Verena Mogl, Hochschule für Musik und Theater Hamburg, Germany
Tommy Persson, Sweden
Bret Werb, United States Holocaust Museum, USA
This conference is kindly co-sponsored by the Adam Mickiewicz Institute, Warsaw. Delegates will be able to attend associated performances during the conference period, including the Quatuor Danel's seven-concert series of Weinberg's complete seventeen string quartets. 
Registration
This event is taking place at the University of Manchester. To register click 'Book Event' above, or if you have any questions please email Dr Michelle Assay: [email protected]
Image Provided by Tommy Persson © Olga Rakhalskaya
Sign up to our email newsletters