Language, Linguistics and the Data Explosion
Fri 9 May 2014, 16:15 - 17:45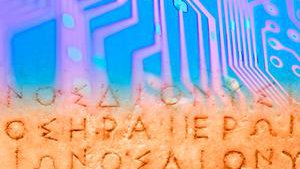 Friday 9 May 2014, 4.15 - 5.45pm followed by a reception
The British Academy, 10-11 Carlton House Terrace, London SW1Y 5AH
The creation of very large bodies of facts and figures – so-called 'big data' – challenges existing methods and theories in many fields of enquiry. Is bigger always better? How, in the words of Nate Silver, do we distinguish between the signal and the noise? Does change of empirical scale fundamentally redefine the nature of research? How can the results of traditional scholarship be integrated with those derived by digital methods? This panel considered the impact of such challenges on diverse areas of language-study: the history of words and meanings, the social determinants of language variation and change, and the annotation and mining of digital texts.
Speakers Philip Durkin is Principal Etymologist and Deputy Chief Editor at the Oxford English Dictionary.
Mark Liberman is the Christopher H. Browne Distinguished Professor of Linguistics at the University of Pennsylvania and Director of the Linguistic Data Consortium. 
Sali Tagliamonte is Professor of Linguistics at the University of Toronto.
In partnership with
If you have any questions about this event please call the Events Team on 020 7969 5200 or email [email protected]
Sign up to our email newsletters