Language in Italy in the 21st Century
Thursday 19 Nov 2015, 09:30 - 18:15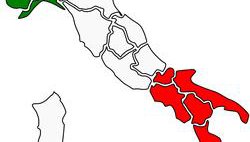 Venue

The British Academy, 10-11 Carlton House Terrace, London SW1Y 5AH
Convenors:
Professor Nigel Vincent FBA, The University of Manchester
Professor Martin Maiden FBA, University of Oxford
The symposium took stock of the conflicting pressures - cultural and historical, political and social, digital and technological - which have influenced language in Italy in recent times, and by so doing undertook to redraw the linguistic map of the modern nation. Sub-themes included the recent history of Italian, the role of the dialects and regional varieties, the presence of immigrant languages, Italian in the media and on the internet, and the consequences of bilingualism. The list of speakers included specialists from Italy, the UK and Europe and brought together senior scholars and leading figures among the new generation of researchers.
Participants include:
Professor Paola Benincà, University of Padua
Professor Walter Breu, University of Konstanz
Professor Mari D'Agostino, University of Palermo
Professor Tullio De Mauro, University of Rome "La Sapienza"
Dr Francesco Goglia, University of Exeter
Professor Nicoletta Maraschio, University of Florence
Dr Emanuele Miola, University of Milano-Bicocca
Professor Mair Parry, University of Bristol
Dr Marco Tamburelli, Bangor University
Please click here for a copy of the programme.
Please note that several papers were delivered in Italian.
Sign up to our email newsletters