Lady Hale – Spider Woman
Sat 19 Nov 2022, 12:00 - 13:00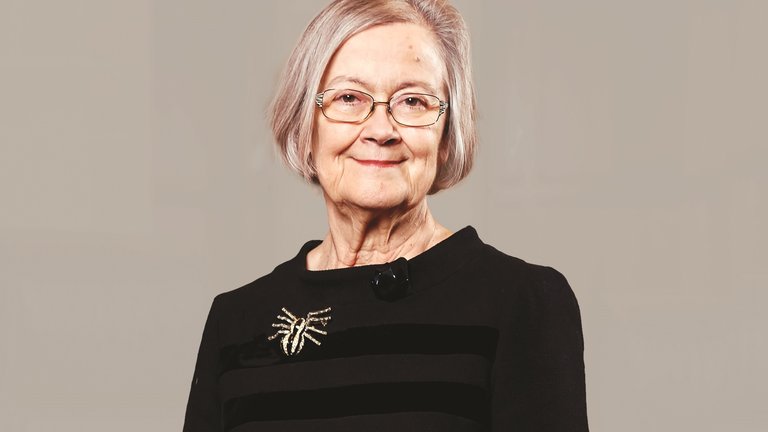 Venue

Cambridge Union

Price

£14-£10
We are thrilled to support this year's Winter Programme of Cambridge Literary Festival, showcasing Fellows of the British Academy.
In 2019, President of the Supreme Court Lady Brenda Hale drew global attention when she wore her signature spider brooch to announce the Court's unanimous ruling that Prime Minister Boris Johnson had illegally suspended Parliament. Yet that dramatic moment was merely the pinnacle of a career throughout which she was hailed as a pioneering reformer.
Wise, warm and inspiring, join Lady Hale Hon FBA in conversation with author Melissa Benn about her remarkable life, exploring how the law shapes our world and supports us in crisis. This is the story of how Lady Hale found that she could overcome the odds to become the most senior judge in the country via an unconventional path to the top.
'Inspirational and iconic, a memoir of deep humanity and warmth, to remind us what is possible and what remains to be done in the quest for justice and decency' – Philippe Sands
Booking required: £14-£10
Cambridge Literary Festival (CLF) is one of Britain's freshest and friendliest literary festivals. It presents two literary celebrations each year, plus one-off events as well as digital content that gets added to the CLF Player.
The Festival welcomes over 350 writers and speakers to Cambridge each year and stages events that cover a huge variety of topics. CLF debates current issues, presents the literary greats alongside debut writers, hosts scientists, artists, politicians, comedians, historians, journalists, poets, and a vibrant programme of events for younger audiences.
Image: Lady Hale
Sign up to our email newsletters