From Keynes to Corbynomics: The General Theory at 80
Thu 4 Feb 2016, 18:00 - 19:30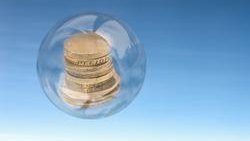 Venue

The British Academy, 10-11 Carlton House Terrace, London, SW1Y 5AH
In February 1936, John Maynard Keynes' The General Theory of Employment, Interest and Money became the new benchmark for economic thought. 80 years later, what place does this work have? Has 'Corbynomics' re-ignited Keynsian thought, or does it remain in a state of political and theoretical decline?
Leading Keynes biographer, Lord Skidelsky, and Permanent Secretary to the Treasury, Nick Macpherson, debate whether Keynes' General Theory has had its day.  
Speakers:
Sir Nicholas Macpherson, Permanent Secretary to the Treasury
Lord (Robert) Skidelsky FBA, Emeritus Professor of Political Economy, University of Warwick
Chaired by Alun Evans, Chief Executive of the British Academy.
Sign up to our email newsletters