Islamophobia and normative sociology
Wed 20 Mar 2019, 18:30 - 19:45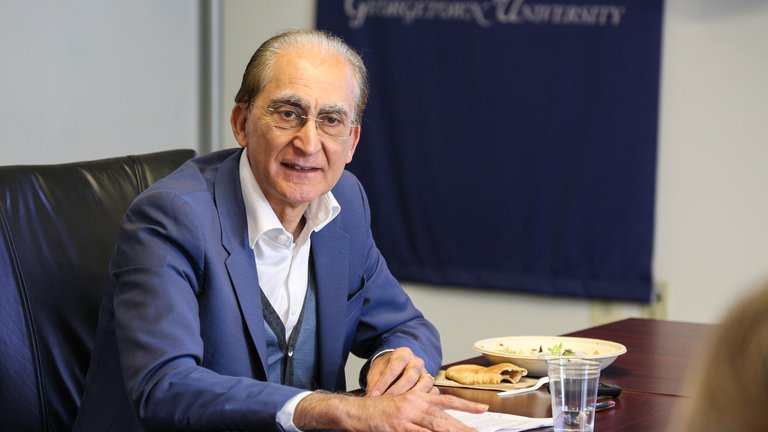 Venue

The British Academy, 10-11 Carlton House Terrace, London, SW1Y 5AH
This event is fully booked. To join the waitlist, please click 'Book Event'.
The concept of Islamophobia as anti-Muslim racism is establishing itself in social science and public discourse alike. Yet there is a tendency to focus on Muslims as an 'Other', an ascribed identity, at the expense of Muslim inter-subjectivity agency. The latter is particularly important for multicultural recognition and accommodation. The bringing out of the political significance of the latter is illustrative of a sociology which thinks of socio-political problems and solutions as existing within a common intellectual framework. Going further, such normative sociology makes explicit and justifies its normative presuppositions, and prizes public intellectual engagement.
Full lecture abstract available. 
Speaker:
Professor Tariq Modood FBA, Professor of Sociology, Politics, and Public Policy, University of Bristol 
Tariq Modood is Professor of Sociology, Politics and Public Policy and founding Director of the Centre for the Study of Ethnicity and Citizenship at the University of Bristol. He was awarded a MBE for services to social sciences and ethnic relations in 2001, made a Fellow of the Academy of Social Sciences in 2004 and elected a Fellow of the British Academy in 2017. His latest book is Essays on Secularism and Multiculturalism  (Rowman & Littlefield, 2019). 
Free, booking required
As this event is free, not everyone who registers for tickets attends. To make sure we have a full house we allocate more tickets than there are seats. We do our best to get the numbers right, but unfortunately we occasionally have to disappoint people. Admission is on a first come, first served basis, so please arrive in good time for the start of the event.
Listen to an audio recording of this event.
If you have any questions about this event, please refer to our Public Events FAQ. If your question is not answered, please email [email protected].
Sign up to our email newsletters