History's people: personalities and the past
Wed 29 Jun 2016, 18:00 - 19:30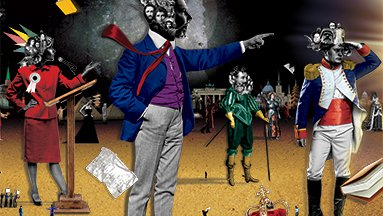 Venue

The British Academy, 10-11 Carlton House Terrace, London, SW1Y 5AH
What difference do individuals make to history and what is the role of personality? Is it possible to find patterns in different types of personality? Historian Margaret MacMillan interrogates the past to ask questions about the role of individuals and their behaviour.
Speakers:
Professor Margaret MacMillan, Warden, St Antony's College, University of Oxford 
Chaired by Professor David Reynolds FBA, Professor of International History, University of Cambridge.
Sign up to our email newsletters