Has the post-truth era killed our chance of having an election based on facts and stats?
Mon 22 May 2017, 18:30 - 20:00
Venue

The British Academy, 10-11 Carlton House Terrace, London, SW1Y 5AH
We are told we now live in a post-truth world of fake news. What does this mean for the conduct of the General Election? How can we improve the quality of debate so that the public are informed of real facts and statistics rather than 'alternative facts'? What role should politicians, the media and civil society play? Join the British Academy and Royal Statistical Society for this panel debate featuring expert speakers.
Speakers:
Robert Booth, The Guardian
Megan Lucero, Director of The Bureau Local, The Bureau of Investigative Journalism
Baroness Onora O'Neill FBA, Professor Emeritus, University of Cambridge; past President of the British Academy
Sir David Spiegelhalter FRS, Chair, Winton Centre for Risk and Evidence Communication and President, Royal Statistical Society
Chair:
Hetan Shah, Executive Director, Royal Statistical Society
In partnership with: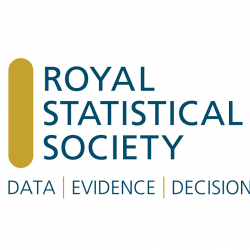 If you have any questions about this event, please refer to our Public Events FAQ. If your question is not answered, please email [email protected].
Sign up to our email newsletters