Global Perspectives: the challenge of climate justice
Tue 4 Jun 2019, 18:30 - 19:45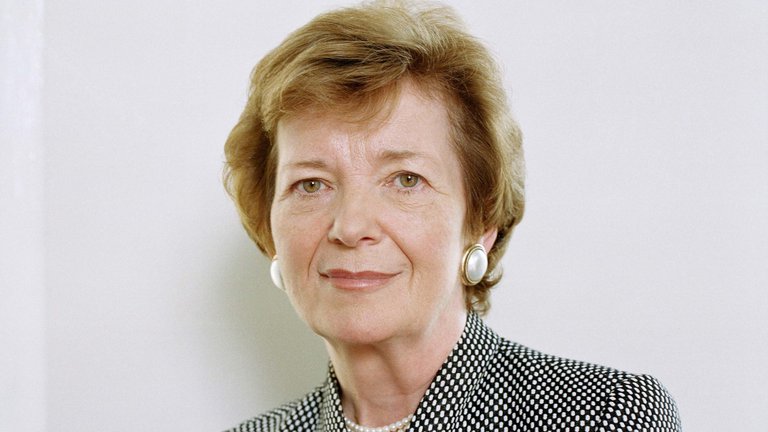 Venue

The British Academy, 10-11 Carlton House Terrace, London, SW1Y 5AH
This event is fully booked. To join the waitlist please click 'Book event'
This event is part of the British Academy's season on Utopia or Dystopia - Imagining Futures
Former President of Ireland and United Nations High Commissioner for Human Rights Mary Robinson is a towering figure in the international fight against climate change. Speaking as both a human rights advocate and as a grandparent, she joins Albert Weale to discuss our collective responsibility to campaign for climate justice, and the grassroots campaigners driving and delivering change at the highest level.
Mary Robinson's book Climate Justice: Hope, Resilience, and the Fight for a Sustainable Future will be available to purchase at the event. 
This event is made possible due to generous support from the S T Lee Fund.
Speaker:
Mary Robinson, President, Mary Robinson Foundation – Climate Justice
Mary Robinson served as President of Ireland from 1990-1997 and UN High Commissioner for Human Rights from 1997-2002. She is Chair of The Elders, and received the Presidential Medal of Freedom from Barack Obama in 2009. Between 2013 and 2016 she served as the UN Secretary General's Special Envoy in three roles; first for the Great Lakes region of Africa, then on Climate Change and most recently as Special Envoy on El Niño and Climate.
Chair:
Professor Albert Weale FBA, Emeritus Professor of Political Theory and Public Policy, University College London
Booking required 
£5, £3 concessions
The concession rate applies to: unwaged / retired / students / disabled. Free entrance is offered to companions or carers of disabled visitors.
Listen to an audio recording of this event.
If you have any questions about this event, please refer to our Public Events FAQ. If your question is not answered, please email [email protected].
Sign up to our email newsletters