Gender and Modernity
Thu 1 Feb 2018, 18:30 - 19:45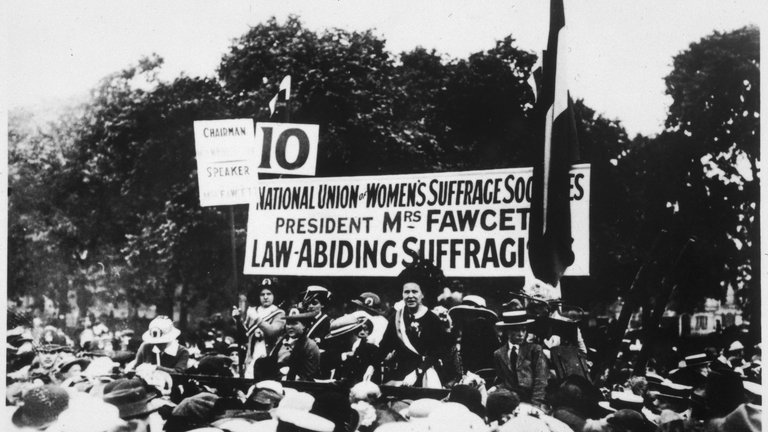 Venue

The British Academy, 10-11 Carlton House Terrace, London, SW1Y 5AH
This event is part of the British Academy's season on Identities & Belonging
Gender equality is often claimed as a core value of Western society, marking the distance travelled from earlier times or other lands.  Yet for a supposedly key principle,  it is taking an inordinate amount of time to realise itself; moreover, claiming gender equality as a key principle of modernity feeds into discourses about 'Western values' that we have good reason to distrust. As we celebrate the centenary of the 1918 Representation of the Peoples Act, which gave a qualified right to vote to women in Britain, Anne Phillips assesses claims about equality being part of the 'inner logic' of modernity. 
Speaker:
Professor Anne Phillips FBA is the Graham Wallas Professor of Political Science at the London School of Economics. She is a leading contributor to feminist political theory, including through such works as The Politics of Presence, Multiculturalism without Culture, and The Politics of the Human. She was elected a Fellow of the British Academy in 2003.
Chair:
Professor Pat Thane FBA 
Research Professor in Contemporary British History, King's College London

Fully booked. To join the waitlist, please click on 'Book Event'.
As our public events are free, not everyone who registers for tickets attends. To make sure we have a full house we allocate more tickets than there are seats. We do our best to get the numbers right, but unfortunately we occasionally have to disappoint people. Admission is on a first come, first served basis, so please arrive in good time for the start of the event.
If you have any questions about this event, please refer to our Public Events FAQ. If your question is not answered, please email [email protected].
---
THE BRITISH ACADEMY LECTURE
More about the British Academy Lectures
Sign up to our email newsletters