'I should want nothing more': Edward Thomas and simplicity
Thu 1 Nov 2018, 18:30 - 19:45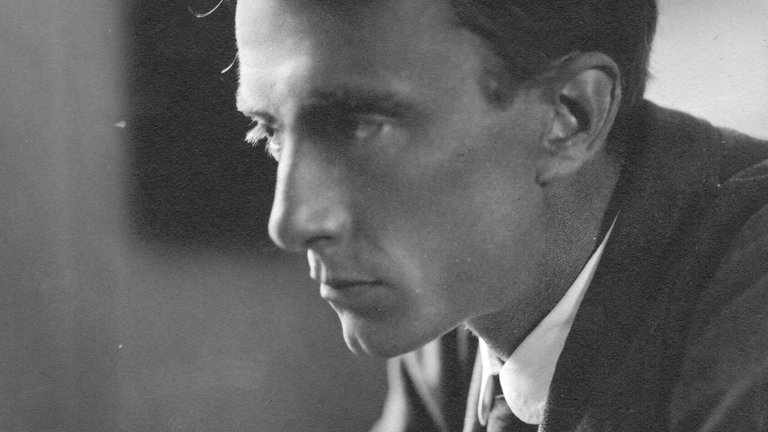 Venue

The British Academy, 10-11 Carlton House Terrace, London, SW1Y 5AH
Chatterton Lecture on Poetry
The life Edward Thomas chose to live, the things he admired, and the poetry he wrote, attract the description 'simple'.  Walter de la Mare stated that Thomas's poetry 'ennobles by simplification'.  Yet Thomas recognised that, paradoxically, simplicity is complicated and can be subject to infinite interpretations.  'If only simplicity were truly simple to mankind', he wrote in The Heart of England.  The lecture will address the simplicity in (and of) his poetry; and it will consider his life, career, and 'simple lifers', Georgians, Modernists, the First World War, and what Thomas called 'the monotony and simplicity of death'.
Speaker:
Dr Guy Cuthbertson, Associate Professor, Liverpool Hope University
Guy Cuthbertson is the author of Wilfred Owen (Yale, 2014) and Peace at Last (Yale, 2018).  He edited Edward Thomas's Autobiographies (Oxford, 2011), and co-edited Thomas's England and Wales (Oxford, 2011) and Branch-Lines: Edward Thomas and Contemporary Poetry (Enitharmon, 2007).  He studied at St Andrews and Oxford, and is an Associate Professor at Liverpool Hope University.
Chair:
Professor Robert Crawford FBA, Professor of Modern Scottish Literature and Bishop Wardlaw Professor of Poetry, University of St Andrews
FREE, booking required
As our public events are free, not everyone who registers for tickets attends. To make sure we have a full house we allocate more tickets than there are seats. We do our best to get the numbers right, but unfortunately we occasionally have to disappoint people. Admission is on a first come, first served basis, so please arrive in good time for the start of the event.
If you have any questions about this event, please refer to our Public Events FAQ. If your question is not answered, please email [email protected].
image: circa 1905: Edward Thomas (1878 - 1917), Photo by Hulton Archive/Getty Images
Sign up to our email newsletters