Education and opportunity: Is the UK departing from a common tradition?
Tue 18 Mar 2014, 18:00 - 19:15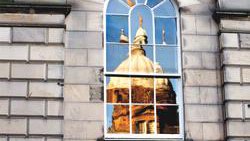 Venue

The British Academy, 10-11 Carlton House Terrace, London SW1Y 5AH
Educational policy in parts of the UK has been diverging since political devolution around the turn of the century, a process that is likely to continue whatever the outcome of the referendum on Scottish independence in September 2014. What does this mean for the character of the UK welfare state and for the ideals of a common citizenship? How do the changes relate to the aspirations of liberal equal opportunities that have influenced education policy in the UK for over a century? What role does research have in understanding and also shaping these principles and the newly distinctive policies?
About the speaker:
Lindsay Paterson FBA is Professor of Educational Policy in the School of Social and Political Science, University of Edinburgh. He has written extensively on the expansion of higher education, on social mobility, on the relationship between education and civic values, and on Scottish politics.
Speaker:
Professor Lindsay Paterson FBA Professor of Educational Policy in the School of Social and Political Science, University of Edinburgh
Chaired by Professor Stephen Ball FBA, Institute of Education, University of London
---
SIR JOHN CASS'S FOUNDATION LECTURE
More about the Sir John Cass's Foundation Lectures
Sign up to our email newsletters