Edo-period Japan and its cultural connections
Thu 18 Nov 2021, 18:00 - 19:00
Accessibility

Live subtitling
Online event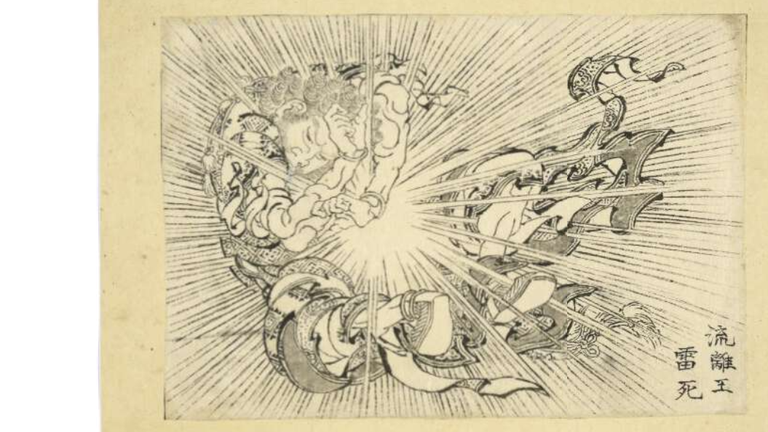 Venue

The British Museum on Zoom Webinar

Price

Free
A recording of this event is now available on the British Museum's YouTube channel.
How did Japan's 200-year lockdown under the Tokugawa government influence Hokusai's work?
Join curator Rosina Buckland and expert speakers Julie Nelson Davis, Timon Screech and Angus Lockyer as they explore the period in which Hokusai lived. One of the leading painters and print artists of 19th-century Japan, they'll discuss how Hokusai's work was affected by the isolationist foreign policies of the Tokugawa government, which included a ban on travel from 1639 to 1859.
Did these restrictions in fact drive a fascination with other cultures for Hokusai and the people of Japan?
Speakers:
Dr Angus Lockyer, Visiting Scholar, Center for Asian Studies, University of Colorado Boulder
Professor Julie Nelson Davis, Professor of History of Art, University of Pennsylvania
Professor Timon Screech FBA, Professor at the International Research Center for Japanese Studies (Nichibunken), Kyoto
Chair: Dr Rosina Buckland, Curator of the Japanese Collections, The British Museum
Presented in partnership with the British Museum.
This event is part of the public programme accompanying Hokusai: The Great Picture Book of Everything at the British Museum (30 September 2021 – 30 January 2022), supported by The Asahi Shimbun. The public programme is supported by the Japan Society.
Free, booking required
This event will have live subtitles provided by StageTEXT, delivered by MyClearText
Sign up to our email newsletters