David Cannadine in conversation with Zeinab Badawi
Mon 19 Jul 2021, 17:00 - 18:00
Accessibility

Online event
Subtitles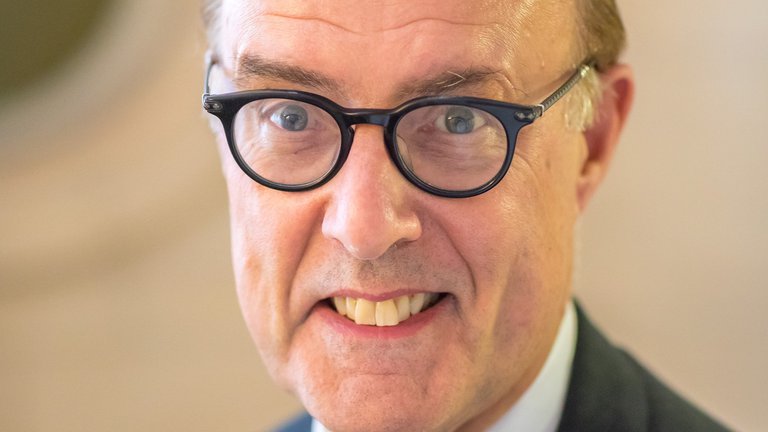 Venue

The British Academy on Zoom Webinar

Price

Free
In his last event as President of the British Academy, Professor Sir David Cannadine joins journalist Zeinab Badawi to reflect on his life, his career as an historian and on his time as President. He will also discuss the place of history in our national life today in the era of Brexit and COVID-19.
David Cannadine is one of the pre-eminent historians of his generation. Growing up in Birmingham during the 1950s and 1960s, his imagination was captured by a brilliant history teacher. The first member of his family to go to university, he read history at Cambridge and has since taught and worked at universities on both sides of the Atlantic. He was elected a Fellow of the British Academy in 1999 and became President in 2017.
His interests are wide-ranging and he is the author and editor of many books, including A Question of Retribution? The British Academy and the Matter of Anthony Blunt (2020), Westminster Abbey: A Church in History (2019), Churchill: The Statesman as Artist (2018), Victorious Century: The United Kingdom, 1800-1906 (2017), Margaret Thatcher: A Life and Legacy (2017), The Right Kind of History (2006), Ornamentalism: how the British saw their Empire (2001), and The Decline and Fall of the British Aristocracy (1990).
Alongside his distinguished academic career, Cannadine has also served as Chairman of the Trustees of the National Portrait Gallery and of the Blue Plaques Panel, as a Commissioner of English Heritage, as a Trustee of the Royal Academy and of Historic Royal Palaces, and as a member of the Royal Mint Advisory Committee. He was knighted for services to scholarship in 2009. He is currently Dodge Professor of History at Princeton University, a Visiting Professor of History at the University of Oxford, a Trustee of the Wolfson Foundation and Chair of the Wolfson History Prize judges, Vice-President of the Victorian Society and Editor of the Oxford Dictionary of National Biography.
Sign up to watch the event live and take the opportunity to submit your question during the audience Q&A. 
Speaker: Professor Sir David Cannadine PBA, President, The British Academy
Chair: Zeinab Badawi, international broadcaster
Free, booking required
This event will have live subtitles provided by StageTEXT, delivered by MyClearText
This event will take place on Zoom Webinar. The link to join the event will be sent to you in a confirmation email. A recording of this event will be added to our YouTube channel after the event has taken place. If you have any questions about this event please refer to our Public Events FAQs. If your question is not answered, please email [email protected].
Image: Photograph of Professor Sir David Cannadine PBA by Benedict Johnson
Sign up to our email newsletters