David Blunkett in conversation with Alun Evans
Wed 28 Mar 2018, 18:30 - 19:45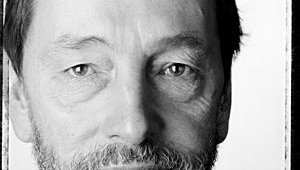 Venue

The British Academy, 10-11 Carlton House Terrace, London, SW1Y 5AH
One of the leading politicians of his generation, David Blunkett looks back on his life and career with the British Academy's Chief Executive Alun Evans. Reflecting on the hardships which shaped his childhood to his time in Tony Blair's New Labour government, Lord Blunkett will give a candid insight into life-defining moments, before considering the future of UK politics in a post-Brexit world.
Speaker:
Rt Hon. Professor the Lord Blunkett, Professor of Politics in Practice, The University of Sheffield
Chair:
Alun Evans, Chief Executive, The British Academy
Free, booking required
As our public events are free, not everyone who registers for tickets attends. To make sure we have a full house we allocate more tickets than there are seats. We do our best to get the numbers right, but unfortunately we occasionally have to disappoint people. Admission is on a first come, first served basis, so please arrive in good time for the start of the event.
If you have any questions about this event, please refer to our Public Events FAQ. If your question is not answered, please email [email protected].
Facebook Advert Image Credit: iStock User GoodLifeStudio
Sign up to our email newsletters