Creating Competition: New Auctions for Public Policy
Thu 13 Oct 2011, 19:00 - 20:15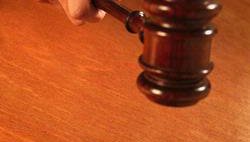 Venue

The British Academy, 10-11 Carlton House Terrace, London SW1Y 5AH
New auction designs in the public policy sphere now permit different but related goods to be traded and individually priced, in a single auction. These auctions allow bidders to submit different combinations of bids for the different goods, simultaneously with the auctioneer expressing its own preferences about how the mix of goods it sells should depend on the relative prices.
Combining buyers' and sellers' preferences across multiple goods within a single auction enhances efficiency by creating competition between the different goods that would not arise if the goods were auctioned separately.
Paul Klemperer will show how a new auction design he developed for the Bank of England has improved the allocation of liquidity in the economy and is now an established part of the Bank's architecture defending against any future Northern Rock/Lehmans-like liquidity crisis. Potential applications include allocating radiospectrum for mobile telephony; designing an energy market that reflects government preferences for, e.g. renewables; establishing prices for planning permission on alternative development sites and even creating markets for biodiversity.
About the speaker
Paul Klemperer is the Edgeworth Professor of Economics at Oxford University. His main interests are the economics of industry, the environment and auctions. He co-invented the concept of 'strategic complements'; developed the theory of consumer switching costs and the 'supply function' analysis of electricity markets; and has shown how to apply intuitions and techniques from auction theory in a range of other economic contexts, from finance to political economy. He has advised numerous governments, including devising the UK Government's 3G mobile-phone licence auction that raised £22.5 billion and assisting the US Treasury in the recent financial crisis.
Speaker:
Professor Paul Klemperer FBA
---
More about the Keynes Lectures in Economics
Sign up to our email newsletters