The City of Tomorrow
Thu 23 Oct 2014, 18:00 - 20:00
Venue

The British Academy, 10-11 Carlton House Terrace, London, SW1Y 5AH
For the broadcast of 'The City of Tomorrow' on BBC Radio 4, click here.
To mark the centenary of the birth of Dylan Thomas, and in homage to Under Milk Wood, his lyrical evocation of home, fellow poet and playwright Glyn Maxwell writes of his own home-town, Welwyn Garden City, the utopian dream of Ebenezer Howard, on its one hundredth birthday in 2020.
At the birthday celebrations, Adam, a well-meaning schoolboy from the nicest part of Garden City, encounters Gemma, sarcastic, unimpressed, from the wrong side of the tracks.
As they wander through their strange green birthplace, quarreling and flirting and pretending they don't care, they start to hear voices from those hundred years of English life… from the innocent early days of dances and drama clubs, through blackshirts, Blitz, and refugees, to the fading of community, the rise of celebrity culture, and the longer shadows of modern life.
The town that tried to marry City and Country gets its own peculiar birthday tribute, as this mismatched pair of natives start to see home – and each other – in an altogether new light.
Glyn's poetic-drama or dramatic-poem was commissioned by the British Academy and BBC Radio 4, and was produced by Tim Dee. It was recorded on 23 October in front of an audience at the Academy, and broadcast on Radio 4 at 2.15pm on 27 October 2014, the 100th anniversary of the birth of Dylan Thomas.
Cast includes: Robin Soans, Rebecca Smith-Williams, Alex Tregeer, Samuel Barnett, Pippa Haywood and Julian Rhind-Tutt. 
This event was followed by a short Q&A about the play and its relationship to Dylan Thomas, with:
Glyn Maxwell, British poet & playwright
Tim Dee, Writer and BBC Radio producer
John Goodby, Professor at Swansea University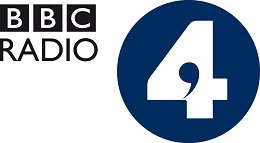 Sign up to our email newsletters