BSR lecture - UK–Italy: reflections on a historical and contemporary relationship
Mon 10 Jun 2019, 18:00 - 19:30
Venue

The British Academy, 10-11 Carlton House Terrace, London, SW1Y 5AH
Jill Morris was appointed Her Majesty's Ambassador to the Italian Republic and Her Majesty's non-resident Ambassador to the Republic of San Marino in 2016. She has almost twenty years' experience in the Foreign and Commonwealth Office, including as FCO Director for Europe (2012–15), Head of the Counter Proliferation Department (2011) and Head of the Consular Strategy Department (2008–10). This lecture furthers the BSR's strong working relationship with the British Embassy in Rome, which has included the UK–Italy bilateral Partners for Culture Programme and collaboration on issues relating to cultural heritage curation and the illicit trafficking of antiquities.
Speaker: HMA Jill Morris CMG
Booking required
Please contact [email protected] if you wish to attend.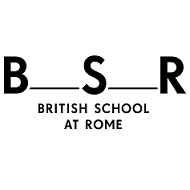 Image: Courtesy of the British Embassy in Rome 
Sign up to our email newsletters