BSA and EES panel discussion – Petrie, Pendlebury, and Hogarth in Greece and Egypt
Thu 16 May 2019, 18:00 - 19:30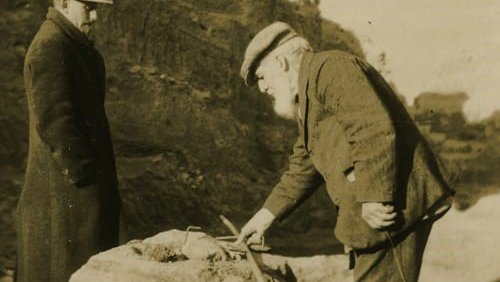 Venue

The British Academy, 10-11 Carlton House Terrace, London, SW1Y 5AH
Flinders Petrie, John Pendlebury, and David Hogarth – in their excavations at Naukratis, Amarna, Ephesos and Knossos – developed ground-breaking archaeological approaches during the late 19th and early 20th centuries. This discussion explores the connections between these pioneers and their archaeological institutions – how the BSA and EES shaped their work and their modern legacies within these institutions. Topics to be explored include Petrie's idea of the museum as a motivating factor in his excavations and Hogath's interest in 'Greek remains' in Egypt.
Speakers:
Heba Abd-El-Gawad, Durham University
Dr Yannis Galanakis, University of Cambridge 
Imogen Grundon, Pendlebury's biographer
Dr Alice Stevenson, UCL
Booking required
This event will be followed by light refreshments. There is a suggested voluntary donation of £15 to attend. Cheques should be made payable to the 'British School at Athens' and sent in advance to British School at Athens, 10 Carlton House Terrace, London SW1Y 5AH. A donation box for cash and cheques will be available at the event.
RSVP to Kate Smith: [email protected]

Image: John Pendlebury, courtesy of UCL
Sign up to our email newsletters