British Academy Lecture at Oxford: is the UK constitution fit for purpose?
Mon 30 Mar 2020, 16:00 - 17:00
Venue

Sheldonian Theatre, Broad Street, Oxford, OX1 3AZ
This event has unfortunately been cancelled
Two of Britain's foremost legal and constitutional experts Brenda Hale and Vernon Bogdanor discuss the legal and constitutional ramifications of recent events including the proroguing of parliament, leaving the European Union and the strength of the UK constitution.
What are the implications of Boris Johnson's proroguing of parliament and the subsequent judgement that it was unlawful? Can governments ignore the law? How will the UK law and constitution be affected by leaving the European Union? How robust are our systems of law, government and parliament following the toxic debates of the last few years and are they fit for the future?
Speakers:
Professor Vernon Bogdanor FBA, Research Professor, King's College London
Rt Hon Baroness Brenda Hale Hon FBA, Former President of the Supreme Court of the United Kingdom
Booking required 
Individual ticket price: £7.00 - £12.50
Part of: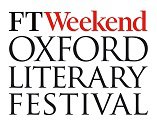 Sign up to our email newsletters