Therapeutic Spaces Behind Bars: Eco-psychosocially Supportive Prisons and Forensic Psychiatric Wards
Mon 26 - Tue 27 Feb 2024, 09:00 - 17:00
Accessibility

Baby changing facilities
Online and in person
Wheelchair accessible venue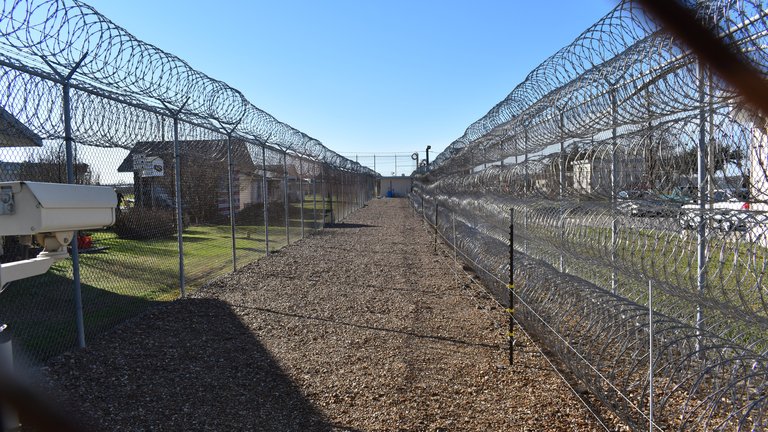 Venue

The Royal Society, 6-9 Carlton House Terrace, London, SW1Y 5AG

Price

£6-40

Event series
British Academy/Wellcome Trust Conferences bring together scholars and specialists from around the world to explore themes related to health and wellbeing.
This two-day conference will bring together scholars from different disciplines in the social sciences, health sciences, and the built environment to examine the biopsychosocial dynamics of prisons and forensic psychiatric institutions. Participants will engage in discussions and debates about the influence of confined, secure environments on physical and mental health outcomes, as well as workshops exploring the creation of improved therapeutic secure spaces. The conference will aim to generate evidence-based insights concerning health and well-being within such spaces, designed to mitigate potential harm.
Building upon research into prisons, this conference will lay the groundwork for a new area of study focused on forensic built environments. Participants will investigate both the positive and negative effects of these places on people's health, along with their potential to diminish stigma through eco-psychosocial interventions. To further define and advance this emerging field, a working group will be formed during the conference, with the ultimate aim of producing future best practice guidelines.
Conference convenors:
Dr Alberto Urrutia-Moldes, GBS & Bath Spa University
Dr Artemis Igoumenou, University College London
Dr Evangelia Chrysikou, University College London
Dr Helen Brown-Coverdale, University College London
Speakers include:
Prof Giorgos Alevizopoulos, National and Kapodistrian University of Athens
Dr Callum Ross, Broadmoor Hospital
Dr William Bulow-O'Nils, Uppsala University
Roland Karthaus, University of East London
Prof Dominique Moran, University of Birmingham
Dr Jonas Rehn-Groenendijk, Darmstadt University of Applied Sciences
Dr Suzanne Spear, California State University
Dr Clarine van Oel, Delft University of Technology
Dr Geraldine Brown, Coventry University
Dr Hasanen Al-Taiar, Oxford Health NHS Foundation Trust
Prof Eleni Palazidou, University of Nicosia Medical School
Dr Nigel Blackwood, Kings College London
Dr Helen Brown Coverdale, University College London
Dr Jonas Rehn- Groenendijk, Darmstadt University of Applied Sciences
Please book online for this event using the booking link above. Conference ticket prices:
In-person: admission £40 per day (£80 for both days).
In-person: concessions £20 per day (£40 for both days).
Online admission: £10 per day (£20 for both days).
Online concessions: £6 per day (£12 for both days).
A conference programme will be added closer to the event.

Funded by Wellcome Trust
If you have any questions about this event please refer to our events FAQs or email [email protected]
Image: Alberto Urrutia-Moldes, Luisiana State Penitentiary (Angola Camp B).
Sign up to our email newsletters