The Mosquito: across communities, politics and literatures
Thu 15 - Fri 16 Sep 2022, 10:00 - 17:00
Accessibility

Accessible parking
Baby changing facilities
Online and in person
Subtitles
Wheelchair accessible venue
Venue

The British Academy and online

Event series
British Academy/Wellcome Trust Conferences bring together scholars and specialists from around the world to explore themes related to health and wellbeing.
Watch the recording of this conference on the British Academy's YouTube channel: day one | day two
An unobtrusive animal often regarded as a mere nuisance, the mosquito has nevertheless decisively shaped communities, institutions, and empires. Taken together, Culex, Aedes, and Anopheles mosquitoes are among the deadliest disease vectors in our world. In recent years, a number of scholars from across the humanities and social sciences have begun to analyse the relations between humans and these insects. This conference brings those scholars together for a two-day interdisciplinary conversation about the heterogeneous ways in which mosquitoes figure in our communities. When we gather around the mosquito, complex entanglements with humans, animals, and environments come into view. Among the questions we will ask are: how have mosquitoes shaped social and political formations and inflected conceptions of the human, past and present? Would it be possible to decolonise the relationship between the mosquito and our academic disciplines? And in a warming world, what lies ahead for human relations with insect life?
Conference Convenors:
Dr Alice Christensen, University of Reading
Dr Carrie Friese, London School of Economics
Speakers:
Professor Uli Beisel, Free University of Berlin
Dr Alice Christensen, University of Reading
Túllio da Silva Maia, University of Exeter
Dr Rohan Deb Roy, University of Reading
Dr Carrie Friese, London School of Economics
Dr Jordan Goodman, University College London
Professor Ann Kelly, King's College London
Professor Joanna Latimer, University of York
Dr Gabriel Lopes, Casa de Oswaldo Cruz
Professor Ilana Löwy, French National Center for Scientific Research
Dr Luísa Reis-Castro, University of Southern California
Dr Clare Wenham, London School of Economics
Book tickets online. When booking, you have a choice of an online or in-person ticket. In-person tickets include refreshments and lunch.
In-person standard ticket: £40 per day
In-person concession ticket: £20 per day
Online standard ticket: £10 per day
Online concession ticket: £6 per day
Concessions apply to students (including under 18s), early career researchers (within three years of obtaining PhD), disabled visitors, unwaged / retired. This event will have auto-generated subtitles available for online attendees.
All events are staged in line with the government's COVID-19 guidelines and our venue's COVID-19 guidelines. Measures are subject to change in accordance with government guidance; attendees will be notified of any changes prior to their visit. If you have any questions about this event please refer to our public events FAQs or email [email protected]
Funded by Wellcome Trust
Image: Getty Images
Organised in partnership with: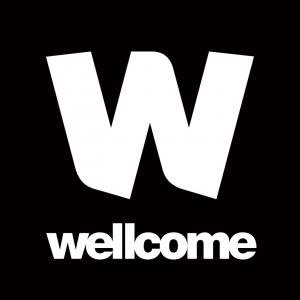 Sign up to our email newsletters