Roberto Gerhard (1896–1970): reappraising a musical visionary
Fri 2 - Sat 3 Jul 2021, 13:00 - 18:00
Accessibility

Online event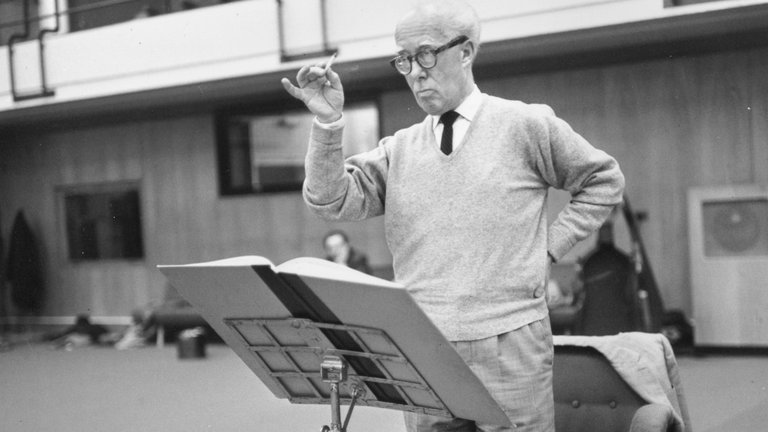 Venue

Zoom

Price

Free

Event series
British Academy Conferences bring together scholars and specialists from around the world to consider and evaluate new research in the humanities and social sciences.
This conference, marking the 50th anniversary of the death of the composer Roberto Gerhard will illuminate the multidisciplinary influences on his compositional oeuvre and creative thinking. Gerhard was one of the most prominent Spanish composers of the 20th century. His creative output encompasses works influenced by Catalan folk music, serialism, works for dance, film and the theatre as well as electronic sound composition. Gerhard studied and travelled widely during his lifetime, living in Spain, Germany, France throughout the 1920-1930s, and from 1939 until his death in 1970, in Cambridge, England. As a result of his travels and his wide-ranging interests, Gerhard came into contact with and was influenced by many of the leading artists, writers, thinkers, choreographers, theatre directors and scientists of his generation.
This conference was originally due to take place in summer 2020.
Conference convenors:
Professor Monty Adkins, University of Huddersfield
Dr Rachel E. Mann, University of Texas Rio Grande Valley, USA
Speakers:
Yolanda Acker, Australian National University, Australia
Dr Diego Alonso Tomás, Humboldt University, Germany
Dr Mari Paz Balibrea Enriquez, Birkbeck, University of London
Professor Benjamin K. Davies, Liceu Conservatoire, Spain
Judy-Ann Desrosiers, University of Montreal, Canada
Dr Carlos Duque, television and film composer
Professor Sebastiaan Faber, Oberlin College, USA
Dr Germán Gan-Quesada, Universitat Autònoma de Barcelona, Spain
Dr Samuel Llano, University of Manchester
Professor Frank Lough, University of Birmingham
Dr Eva Moreda Rodriguez, University of Glasgow
Professor Paloma Ortiz-de-Urbina, University of Alcalá, Spain
Professor Belén Pérez Castillo, Universidad Complutense, Spain
Professor Mark E. Perry, Oklahoma State University
Dr Magda Polo Pujadas, University of Barcelona, Spain
Marco Ramelli, classical guitarist and composer
Dr Leticia Sánchez de Andrés, High School Cañada Real, Spain
Professor Darren Sproston, University of Chester
Dr Trevor Walshaw, Researcher
Julian White, Independent researcher
Registration
This two-day conference will take place on Zoom. Online joining instructions will be sent to you before the conference.
For information on Roberto Gerhard himself and the four keynote speakers as well as further information on invited speakers to the conference please visit the conference's webpage.
Image: Roberto Gerhard © Erich Auerbach / Stringer / Hulton Archive / Getty Images
Sign up to our email newsletters