Reimagining Andrew Marvell: the poet at 400
6 - 8 May 2021, 12:00 - 18:30
Accessibility

Online event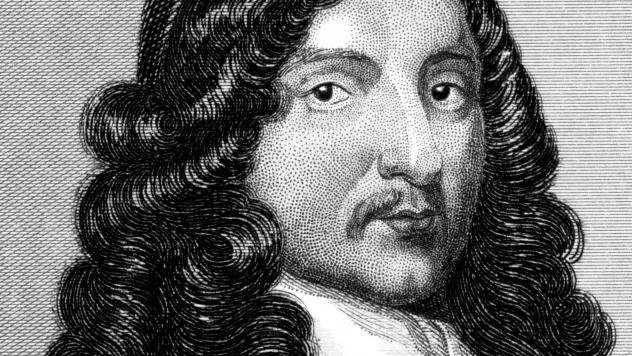 Venue

Zoom

Price

£0-£20

Event series
Since the tercentenary of his birth, in 1921, Andrew Marvell has come to be recognised as both the most important seventeenth-century poet after John Milton and as a courageous defender of toleration and freedom from arbitrary government. Indeed, since the 'historical turn' of the 1970s and 80s, politics has become the privileged paradigm of new research on Marvell, as it has for much early modern literature. This conference looks to the future of Marvell studies by asking: what comes 'after' politics? In a way the answer may be 'more politics' – but a politics newly conceived and newly invigorated by a return to form, to poetry and poetics, to the life of writing and the life in writing. This conference thus seeks to imagine not only a new century of Marvell studies but also the future of interdisciplinary early modern research more broadly. Further information about the conference is available.
Conference convenors:
Dr Matthew Augustine, University of St Andrews
Dr Giulio Pertile, University of St Andrews
Speakers:
David Carroll Simon, University of Maryland, USA
David Norbrook, University of Oxford
Diane Purkiss, University of Oxford
Esther van Raamsdonk, Queen Mary University of London
Gordon Teskey, Harvard University, USA
James Loxley, University of Edinburgh
Joanna Picciotto, University of California, USA
Kathleen Lynch, Folger Institute, USA
Martin Dzelzainis, University of Leicester
Nicholas McDowell, University of Exeter
Nicholas von Maltzahn, University of Ottawa, Canada
Nigel Smith, Princeton University, USA
Noël Sugimura, University of Oxford
Steven N. Zwicker, Washington University, St Louis, USA
Tessie Prakas, Scripps College, USA
Victoria Moul, King's College London
Registration
This three day conference will take place on Zoom.
Meeting information and the link to join the event will be sent to you in a confirmation email when you book and a reminder email one day before the event. If you have any questions about this conference please email the principal convener, Dr Matthew Augustine.
Sign up to our email newsletters