Reading Ancient Societies: 200 Years of Decipherment
Thu 3 - Fri 4 Nov 2022, 09:45 - 18:30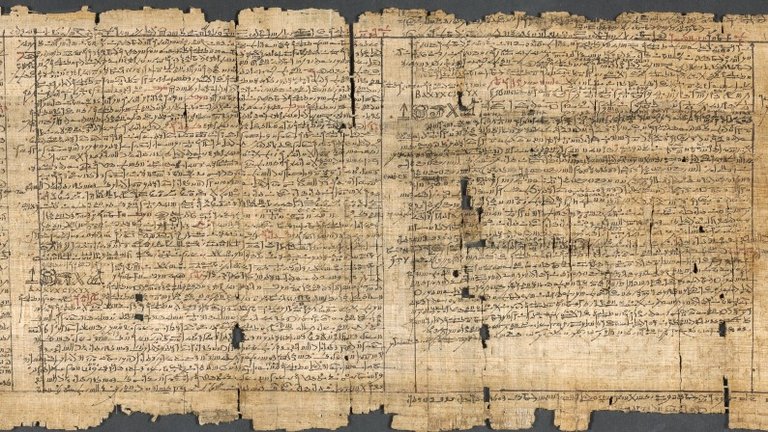 Venue

British Museum

Price

£25-£75

Event series

British Academy Conferences bring together scholars and specialists from around the world to consider and evaluate new research in the humanities and social sciences.
Since 1802, the British Museum has housed the Rosetta Stone, the most important source for decipherment of Egyptian hieroglyphs, which was announced by Jean-François Champollion in Paris on 27 September 1822. The aim of this year's British Museum Egyptological Colloquium is to use the event's 200th anniversary for an interdisciplinary and comparative reflection upon the implications of decipherment of languages on the understanding of literate societies.
The colloquium will feature papers on what deciphered scripts reveal for understanding ancient states and the archaeology of early civilisations, the significance and meaning of multilingual public inscriptions, the historical and intellectual context and impact of the decipherment of hieroglyphs, and the types of research that are being used today to study texts and languages. Each session will include papers by Egyptologists alongside scholars of other traditions and will include contributions from subjects including archaeology, linguistics, and ancient and modern history, ranging across four continents.
Read these paper abstracts to learn more about the topics/artefacts that will be discussed during the conference.
The colloquium is accompanied by the Annual Distinguished Lecture in Egyptology which will be delivered by Joachim Quack on The Book of the temple and its multilingual and multiscriptal documentation.

Convenors:
Dr Ilona Regulski, British Museum
Dr Kelly Accetta Crowe, British Museum
Professor John Baines FBA, University of Oxford


Speakers and Participants:
Professor Andréas Stauder, École Pratique des Hautes Études-PSL
Dr Azza Ezzat, Bibliotheca Alexandrina
Professor Christopher Minkowski, University of Oxford
Dr Daniela Picchi, Museo Civico Archeologico, Bologna
Dr Danny Zborover, British Museum
Dr Elizabeth Frood, University of Oxford
Dr Hélène Guichard, Musée du Louvre
Dr Hend Mohamed, Minya University
Professor Jacob Dahl, University of Oxford
Professor Joachim Quack, University of Heidelberg
Professor John Baines FBA, University of Oxford
Dr Kathryn Kelley, University of Toronto
Professor Kim Ryholt, University of Copenhagen
Professor Martina Minas-Nerpel, University of Trier
Dr Okasha El Daly, Qatar University
Professor Rachel Mairs, University of Reading
Dr Sandra Lippert, CNRS-PSL Paris
Dr Sami Uljas, University of Uppsala & Dr Anne Landborg, Independent Researcher
Dr Wang Haicheng, University of Washington

Please book online for this event using the British Museum booking links included above.
Conference ticket prices:
Colloquium: £75 (*£45)
Sackler lecture and reception: £30 (*£25)
Joint ticket (Sackler lecture and colloquium): £85 (*£60)
Undergraduate and postgraduate students (UK universities): £30 for joint ticket
(*Concessions: British Academy Fellows, British Museum members, Egypt Exploration Society members, British Egyptian Society members, Sudan Archaeological Research Society members)
Funded by the Department for Business, Energy and Industrial Strategy (BEIS)

Image: Detail from The London Magical Papyrus, with demotic spells and recipes contains glosses in demotic, Old Coptic and Greek. Thebes, Roman Period, 3rd century AD. British Museum, EA10070,2. Courtesy of the Trustees of the British Museum.
Sign up to our email newsletters