Partition Machine: The 1923 Treaty of Lausanne 100 Years Later
Thu 10 - Fri 11 Aug 2023, 09:00 - 17:00
Accessibility

Baby changing facilities
Hearing loop
Online and in person
Wheelchair accessible venue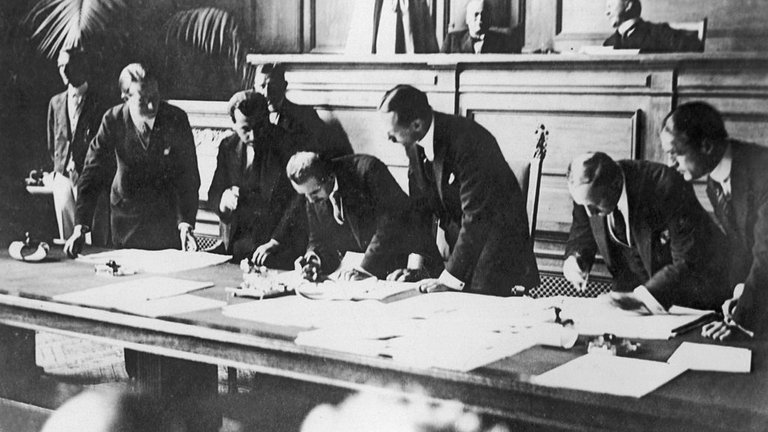 Venue

Advanced Research Centre, Seminar Room 237, University of Glasgow

Price

£2-10

Event series
More information about this event can be found at the Partition Machine website.
Partitions are everywhere. Calls for new partitions emanate from the media and policy spaces, as in Syria, Afghanistan, and Iraq; and discuss the reignition of tensions by the unravelling of old ones, like in post-Brexit Northern Ireland and Kashmir. How did we get here? What insights can we draw from partitions' brutal past, their lived experiences, and their shared intellectual genealogies to understand them in contemporary times?
Partition Machine is a two-day conference at the University of Glasgow on the centennial of the 1923 Treaty of Lausanne to examine how the Treaty was the genesis of the norm for territorial divisions as a 'solution' to protracted political violence in the world. The conference will foreground new research on territorial divisions, their travelogues, and worldmaking influence in order to better understand the world that partitions have made in the short 20th century.
Conference convenor:
Dr Jayita Sarkar, University of Glasgow
Speakers across the two-day conference include:
Professor Cemil Aydin, University of North Carolina, Chapel Hill
Dr Debjani Bhattacharyya, University of Zurich
Dr Oli Charbonneau, University of Glasgow
Professor Michael Charney, SOAS
Dr Hannah-Louise Clark, University of Glasgow
Professor Faisal Devji, University of Oxford
Dr Arie Dubnov, George Washington University
Dr Sarah Dunstan, University of Glasgow
Dr Darragh Gannon, Georgetown University/Queen's University Belfast
Professor Laura Robson, Pennsylvania State University
Dr Jonathan Saha, Durham University
Professor Glenda Sluga, European University Institute
Dr Benjamin Thomas White, University of Glasgow
Dr Akhila Yechury, University of St Andrews
Professor Peter Jackson, University of Glasgow
Professor Ali Ansari, University of St Andrews
Professor Sir Anton Muscatelli, University of Glasgow
Professor Willem Van Schendel, University of Amsterdam
Professor Charles Maier, Harvard University
Dr Conor Mulvagh, University College Dublin
Dr Ali Raza, Lahore University of Management Sciences
Dr Philip Grobien, University of St Andrews
Dr Faiz Ahmed, Brown University
Dr Ozan Ozavci, University of Utrecht
Book tickets
Please download programme here

If you have any questions about this event please refer to our events FAQs or email [email protected]
Image: Keystone-France/Gamma-Keystone via Getty Images
Sign up to our email newsletters