Measuring Heritage Loss and Damage from Climate Change for Effective Policy Reporting
Thu 30 Mar 2023, 09:00 - 18:00
Conference scheduled as planned. Please see programme below. For more information or any queries, please email [email protected]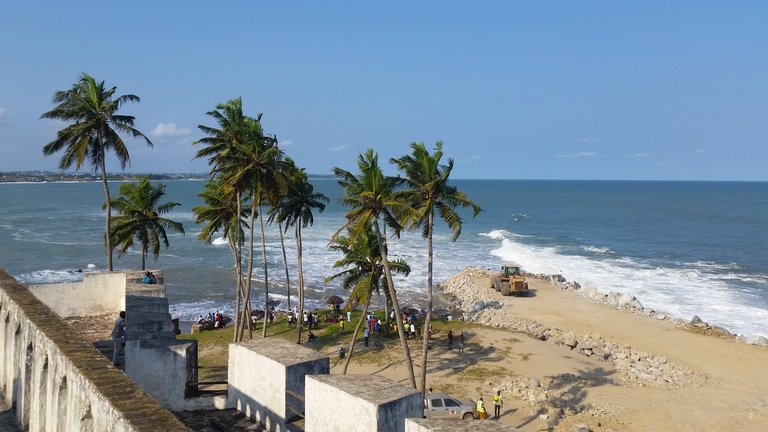 Venue

The Enterprise Centre, University of East Anglia, Norwich Research Park, Norwich, NR4 7TJ

Price

£10-£30

Event series
British Academy/Wellcome Trust Conferences bring together scholars and specialists from around the world to explore themes related to health and wellbeing.
The conference will explore how to measure the human cost of Loss and Damage to coastal heritage from climate change related sea-level rise and coastal erosion. The objective is to better align humanities-social science heritage scholarship with science-based climate change scholarship so that heritage can be better integrated into climate change policy assessments. There is increasing recognition that archaeology and heritage have more to offer climate change policy than has been considered to date. However, due to disciplinary differences in methodologies and how data and evidence are expressed and communicated, heritage is not routinely or evenly incorporated in climate change assessment reports.
This conference will address this issue, by bringing together a transdisciplinary team of scholars and policy experts in the fields of heritage and climate change to explore what is meant by 'the human cost' and how it can be measured.
Conference convenors:

Professor Joanne Clarke, University of East Anglia
Dr Johanna Forster, University of East Anglia
Professor Anne Haour FBA, University of East Anglia
Dr Hana Morel, Museum of London Archaeology
Speakers across the day include:

Kwasi Appeaning Addo, University of Ghana
Victoria Aryee, University of Ghana
Nick Brooks, Garama3C
Christa Brunnschweiler, University of East Anglia
Konstantinos Chalvatis, Climate UEA
Hannah Fluck, Climate Heritage Network UK
Cornelius Holtorf, UNESCO Chair of Heritage Futures
Andrew Hutcheson, SISJAC / Norfolk and Norwich Archaeological Society
Jayne Ivimey, Practising artist
Robert Nicholls, University of East Anglia
Ben Orlove, Columbia University, New York
Salma Sabour, Southampton University/ICSM CHC 'Impacts' White Paper co-author
Pandora Syperek, Loughborough University London
Veronica Sekules, Groundwork Gallery
Sarah Wade, University of East Anglia
Henry Wellington, University of Ghana/UNESCO
Download the conference programme for more information.
Funded by BEIS
If you have any questions about this event please refer to our events FAQs or email [email protected]
The registration closes late Thursday 23 March for the conference, however, if you do want to attend please contact [email protected]
Image: Reinforcement of sea defences underway outside UNESCO property of Elmina castle, Ghana, 2017. Photo by Anne Haour. Used with permission from the creator.
Sign up to our email newsletters