Diaspora Remittance Flows: Restitution, Culture and Capital – ASAUK Biennial Conference 2022
Wed 31 Aug - Fri 2 Sep 2022
Accessibility

Online event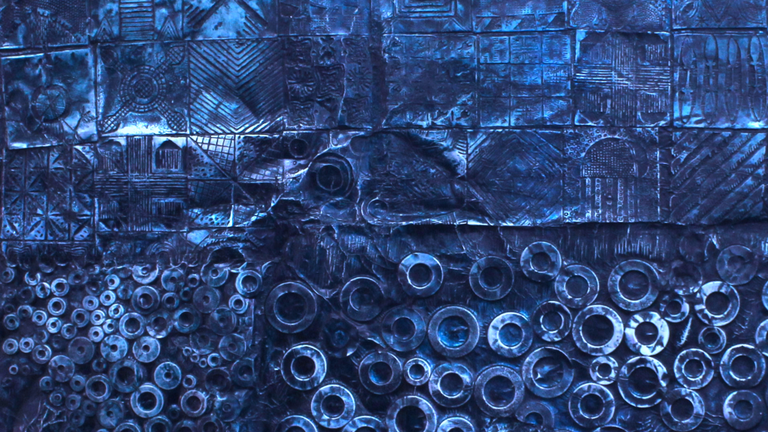 Venue

Online

Price

Free

Event series
British Academy Conferences bring together scholars and specialists from around the world to consider and evaluate new research in the humanities and social sciences.
The ASAUK Biennial conference will be a two-part conference. The first part, funded by the British Academy, will take place online and involve ASAUK research colleagues based in Ibadan, Liverpool and Nairobi engaging in the conference themes.
This conference seeks to critically explore Africa's diasporas of peoples, cultures, and extracted wealth to the West. This is undertaken within the contemporary post-colonial context where there has been a reversal of these same diasporic flows; migration, cultural and fiduciary capital from the 'West' back to Africa. This includes the current restitution of artefacts from Western institutions and collections to Africa.
Of equal significance is the fluid cross-flow of culture including; music, textiles, literature and film, to and from Africa. Also important is the growing Black academic presence in Western institutions, and the emergence of trans-continental collaborations between European and African institutions.
The final conference strand will focus on the 'investment and remittances' culture which, prior to COVID-19, provided the backbone and basis for development across much of Africa as elsewhere in the global South. What does the new post-COVID 19 African 'diaspora-economics' look like in 2022? How will this affect the livelihoods of Africans? Economists cultural theorists and social scientists in Africa and the diaspora will give their views as to how the expected post-COVID-19 African economic situation will unfold.
Conference Convenor:
Professor Nwola Uduku, University of Liverpool

Speakers:
Day 1, University of Ibadan, 10.30 – 15.30 UK and West African Time
Professor Saheed Aderinto, Western Carolina University
Professor Shadreck Chirikure, University of Oxford
Ore Disu, Nigeria Eko Museum of West African Art
Dr Vincent Hiribarren, Director of IFRA Ibadan
Zachary Kingdon, National Museums and Galleries of Scotland
Professor Taibat Lawanson, University of Lagos
Professor Peju Layiwola, University of Lagos
Michael Sudarkasa, Africa Business Group
Day 2, BIEA Nairobi, 08.30 – 14.00 UK time 10.30 – 16.00 East African Time
Dr Gautam Bhatia, University of Oxford
Parselelo Kantai, writer and journalist
Professor Prabha Kotiswaran, Kings College London
Professor Ambreena Maji, Director of BIEA Nairobi
Dr Lily Mburu, Strathmore University
Dr Mshaï Mwangola, The Performance Collective
Freda Nkirote, Director of BIEA Nairobi
Professor Hetan Shah, Chief Executive of The British Academy
Day 3, University of Liverpool, 10.00 – 14.00 BST
Professor Akosua Adomako Ampofo, University of Ghana
Flutterwave, Nigeria-founded 'fintech' organisation
Arunma Oteh, University of Oxford
Professor Nwola Uduku, University of Liverpool
Onyekachi Wambu, Chief Executive of Afford UK
Professor Tunde Zack-Williams, University of Central Lancashire
Further details, free booking and full conference schedule can be found on the ASAUK conference website
Funded by the Department for Business, Energy and Industrial Strategy (BEIS)
Image: Detail from Indigo Reimagined series by Peju Layiwola, 2019. Courtesy of artist.
Sign up to our email newsletters