Constructing and contesting veterinary expertise: professionals, publics, and prospects
5 Jul 2022 - 7 Jul 2022
Accessibility

Online event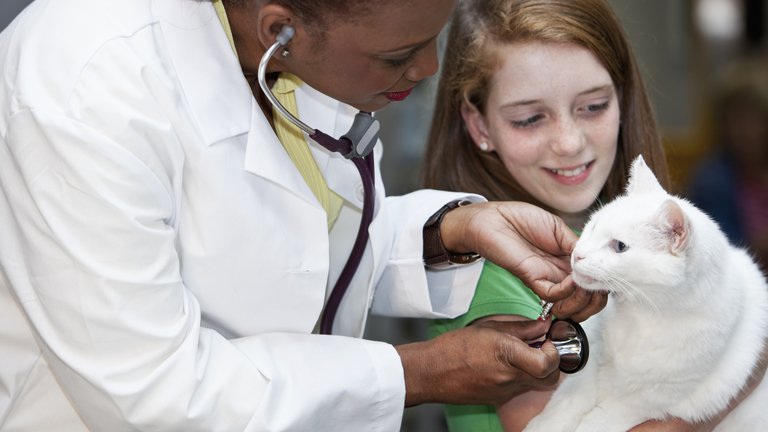 Venue

Online

Price

Ticketed event

Event series
British Academy/Wellcome Trust Conferences bring together scholars and specialists from around the world to explore themes related to health and wellbeing.
The veterinary profession is socially, ethically and culturally significant, with numerous branches, contested identities, and heterogeneous histories. As with human medicine, veterinary expertise is constructed and challenged in important ways. Until recently, however, this expertise has received minimal attention from social researchers. By bringing together leading international scholars with a critical social science interest in the veterinary profession, this important event will showcase exciting new research and facilitate opportunities for novel collaborations.
This three-half day online conference will explore the evolution and contemporary significance of veterinary expertise, discuss how this knowledge becomes contested, and identify ethical challenges. We warmly invite an audience of scholars and practitioners from all disciplines, including social science, ethics and veterinary medicine.
Conference convenors:
Professor Pru Hobson-West, University of Nottingham
Dr Alistair Anderson, University of Nottingham
Professor Kate Millar, University of Nottingham

Speakers:
Dr Alistair Anderson, University of Nottingham
Dr Ludek Broz, Czech Academy of Sciences
Professor Henry Buller, University of Exeter
Dr Angela Cassidy, University of Exeter
Professor Jane Desmond, University of Illinois at Urbana-Champaign
Dr Gareth Enticott, Cardiff University
Dr Nicolas Fortané, INRAE, Paris-Dauphine University
Dr Carol Gray, Hartpury University
Professor Pru Hobson-West, University of Nottingham
Dr Robert Kirk, University of Manchester
Dr Franck Meijboom, Utrecht University
Professor Kate Millar, University of Nottingham
Professor Melanie Rock, University of Calgary
Alison Skipper, King's College London
Dr Svenja Springer, University of Veterinary Medicine, Vienna
Dr Jenny Vermilya, University of Colorado
Dr Kerstin Weich, University of Vienna
Professor Abigail Woods, University of Lincoln

This event will be ticketed. Booking opens in January 2022
For any enquiries about this conference please email Pru Hobson-West, School of Sociology and Social Policy, University of Nottingham Pru.Hobson-West@nottingham.ac.uk
Funded by Wellcome Trust
Image: Getty Images
Sign up to our email newsletters