Art and the Market: Examining the Intersections between Museums, Philanthropy, Commerce and the Law
Thu 11 - Fri 12 May 2023, 09:30 - 16:00
Accessibility

Wheelchair accessible venue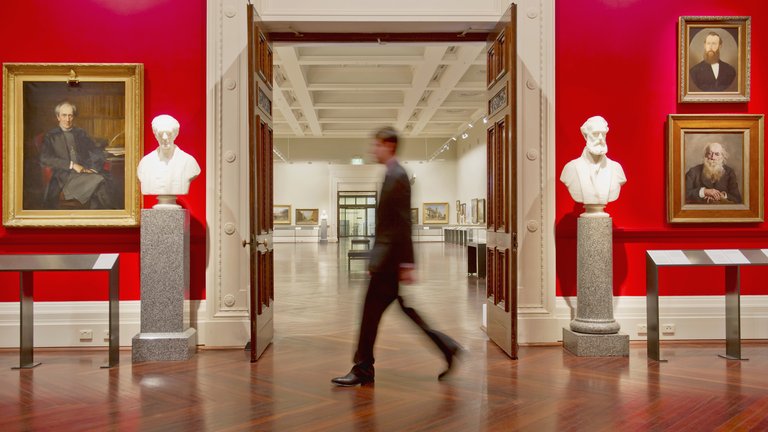 Venue

The Guildhall, St Martins Courtyard, Coney St, York YO1 9QL

Event series
British Academy/Wellcome Trust Conferences bring together scholars and specialists from around the world to explore themes related to health and wellbeing.
This conference will examine the intersections between the art market, private philanthropy and the ways in which the legal system has facilitated or impeded such practices.
With a combination of academics and legal specialists, alongside curators, collectors and dealers, a clearer picture of how these seemingly disparate groups interact, and how the commercial art market and collectors shaped the holdings of major national collections, in the UK and beyond, will emerge.
Looking to inform the present from the study of the past, this conference will highlight the complex but pivotal links between philanthropy, commerce, and curation, to present a number of timely and much-needed insights into a well-known, but little-studied, and poorly understood series of relationships that are central to the cultural heritage of many modern nations.
Conference convenors:
Dr Richard McClary, University of York
Dr Marta Herrero, University of York
Speakers across the two-day conference include:
Ms Clare Blatherwick, Clare Blatherwick Jewellery
Dr Renate Buijze, Erasmus University Rotterdam, Netherlands
Dr Isabelle Gadoin, Sorbonne Université, France
Mr Till Vere Hodge, Payne Hicks Beach
Professor Michael White, University of York
Dr St John Simpson, British Museum
Professor Flip Vermeylen, Erasmus University Rotterdam, Netherlands
Dr Emma Waring, University of York
Professor Frances Fowle, University of Edinburgh
Dr Katalin Andreides, Andreides Law
Dr Kathryn Brown, University of Loughborough
Please download the programme here
Book tickets
Registration is open. Please book your tickets.
Funded by BEIS
If you have any questions about this event please refer to our events FAQs or email [email protected]
Image: Getty Images
Sign up to our email newsletters