BIPS lecture - depiction of the intelligentsia in early 20th-century Iranian drama
Mon 25 Nov 2019, 18:30 - 20:30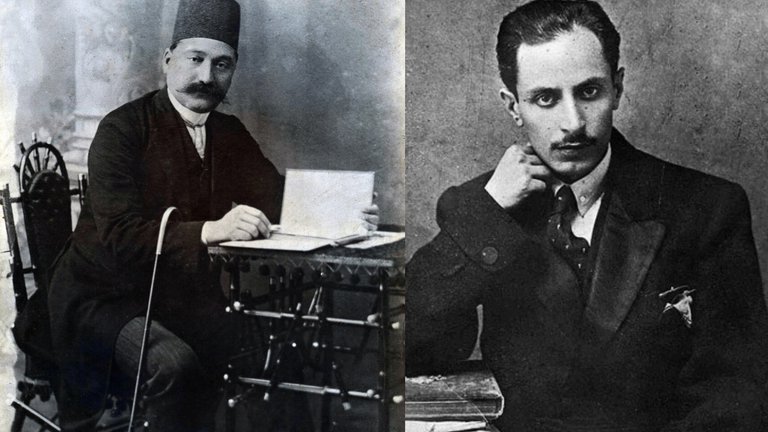 Venue

The British Academy, 10-11 Carlton House Terrace, London, SW1Y 5AH
This talk will examine the history of the early engagements of Iranian drama with the roles and the challenges that the Iranian intelligentsia faced in negotiating a successful path to modernisation between 1906 and 1922. The talk will explore the two extreme poles of this depiction: (1) the educated reformer whose character echoed the qualities of such semi-mythical embodiments of intelligence and wisdom as Bozorgmehr and Borzuyeh, the physician and (2) the Westoxicated dandy who was characterised by mimicry and was frequently ridiculed in the cultural products of the following decades.
The discussion will be focused on plays by Mortezaqoli Khan-e Mo'ayyedolmamalek Fekri (1869-1916), Ahmad Kamalolvozareh-ye Mahmoudi (1874-1930), Mohammadreza Kordestani (Mirzadeh Eshqi, 1894-1924) and Hasan Moqaddam (1898-1925)
Speaker: Dr Saeed Talajooy, Lecturer in Persian, University of St Andrews.
Dr Talajooy has taught and published on literature, drama and cinema in Iran and the UK, and is currently teaching Persian Language and literature as well as Iranian drama and cinema. He is a lecturer at the School of Modern Languages at the University of St Andrews. His research is on the point of convergence between cultural theory and literature, performance and film and on the reflections of the changing patterns of Iranian identities in Persian literature and Iranian theatre and cinema. It involves analysing the works of Iranian poets, novelists, playwrights and filmmakers to find how they refashion indigenous forms and characters or adapt Iranian or non-Iranian myths, history and literary narratives, to resist dominant political and cultural discourses. Another aspect of his research involves comparative studies of cultural resistance in Africa and the Middle East. His publications include several articles and chapters, a co-edited volume entitled Resistance in Contemporary Middle Eastern Studies: Literature, Cinema and Music (Routledge 2012) and a special issue of Iranian Studies on Bahram Beyzaie. He is currently working on a monograph entitled The Cinema and Theatre of Bahram Beyzaie.
Organised by
Booking required
Please note, seating is unreserved and admission will be on a first come, first seated basis. The lecture will be followed by a reception.
Sign up to our email newsletters