BIEA event: Celebrating 60 years in partnership with Ethiopia
Wed 26 Feb 2020, 18:30 - 20:30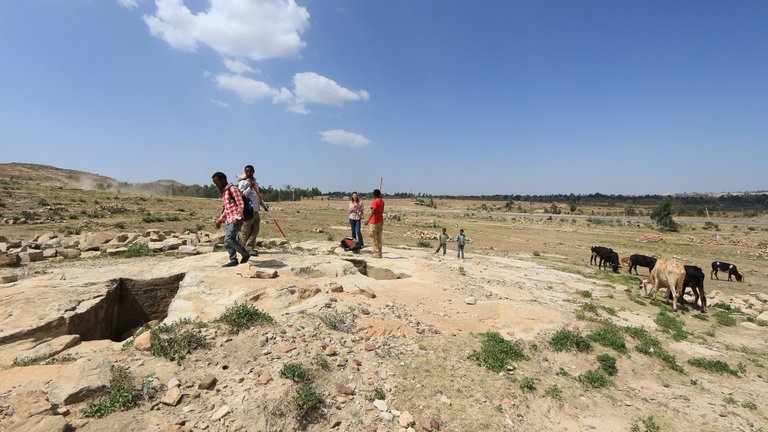 Venue

Embassy of Ethiopia, London, 17 Princes Gate, London, SW7 1PZ
In commemoration of BIEA's 60th anniversary, we are celebrating the years of successful partnerships and collaborations that have made our academic work in Ethiopian possible. BIEA Director, Dr Jane Humphris, will be speaking alongside colleague Dr Niall Finneran and Ethiopia's Ambassador to the UK, H.E. Mr Fesseha Shawel Gebre.
Dr Humphris will begin by outlining some of the highlights of the long-term collaborative relationship between the British Institute in Eastern Africa and the Ethiopian Cultural Heritage Authority during the investigation of Ethiopia's spectacular archaeological history, and some of the exciting plans for future cooperation. She will then outline the main results from her research in Ethiopia, presenting the first information available concerning Ancient Aksumite iron production.
Dr Finneran will present some of the fundamental results of the research he conducted under the supervision of renowned Ethiopian expert Professor David Phillipson in northern Ethiopia. In a broad-ranging presentation he will explore aspects of early Aksum, shrine archaeology, and kingship and monasticism in medieval Ethiopia.
Speakers:
Dr Jane Humphris, Director, British Institute in Eastern Africa (BIEA); Senior Research Fellow, McDonald Institute, University of Cambridge
Dr Niall Finneran, Reader in Historical Archaeology and Heritage Studies, University of Winchester
H.E. Mr Fesseha Shawel Gebre, Ambassador of Ethiopia
Registration required
Organised in partnership with Embassy of Ethiopia, London and sponsored by Diageo
If you have any questions about this event, please email [email protected].
Sign up to our email newsletters