Between art and science: music as performance
Wed 20 Mar 2013, 18:00 - 19:15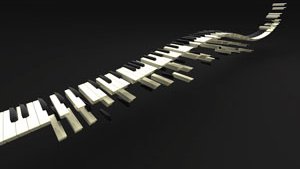 Venue

The British Academy, 10-11 Carlton House Terrace, London SW1Y 5AH
Musicologists have traditionally treated music as, in essence, a form of sounded writing. Informed by interdisciplinary performance studies, this lecture explores what musicology might look like if it was built on the idea of music as performance. On the one hand this implies a new focus on music's social dimensions. On the other it creates scope for the use of quantitative approaches derived from music psychology and music information retrieval. Putting forward the idea of 'augmented  listening', Professor Cook aims to show how technology can serve to advance the understanding of music as a cultural phenomenon and human experience.
Speaker:
Professor Nicholas Cook FBA
1684 Professor of Music, University of Cambridge
About the Speaker:
Nicholas Cook FBA is 1684 Professor of Music at the University of Cambridge. His books range from Music: A Very Short Introduction to The Schenker Project: Culture, Race, and Music Theory in Fin-de-Siècle Vienna, which won the Society for Music Theory's 2010 Wallace Berry Award.
Sign up to our email newsletters