Art and politics in South Africa
Fri 2 Dec 2016, 18:30 - 20:00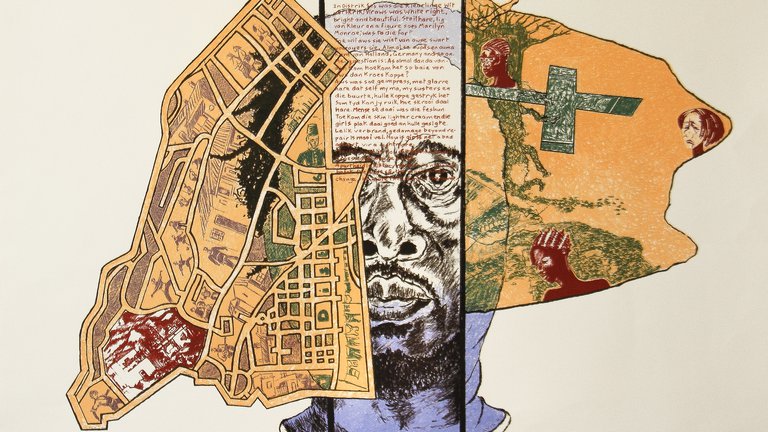 Venue

The British Museum, Great Russell Street, London WC1B 3DG
In recent years South African art has exploded to the forefront of contemporary art in Africa, as well as across the globe. This discussion investigates the rise of the artist as a political power in South Africa from the 20th century to the present, with reference to resistance art produced during the apartheid era, the 'transformation' of the nation into a democratic nation, and the work of contemporary artists today who are making sense of their past in ways that are shaping the nation's cultural and political future.
Chaired by Exhibition Curator Chris Spring, the panel includes Tamar Garb FBA, UCL, Polly Savage, SOAS, and writer and performance artist Leeto Thale, as well as artists Candice Breitz and Gavin Jantjes with video links to Professor Raimi Gbadamosi and other artists in South Africa.
Presented in collaboration with the British Museum
Image credit: Lionel Davis (b. 1936), Reclamation. Screen print on paper, 2004. Museum of Archaeology and Anthropology, University of Cambridge. © Lionel Davis.
Sign up to our email newsletters