Achilles' psyche
Wed 20 Feb 2019, 18:30 - 19:45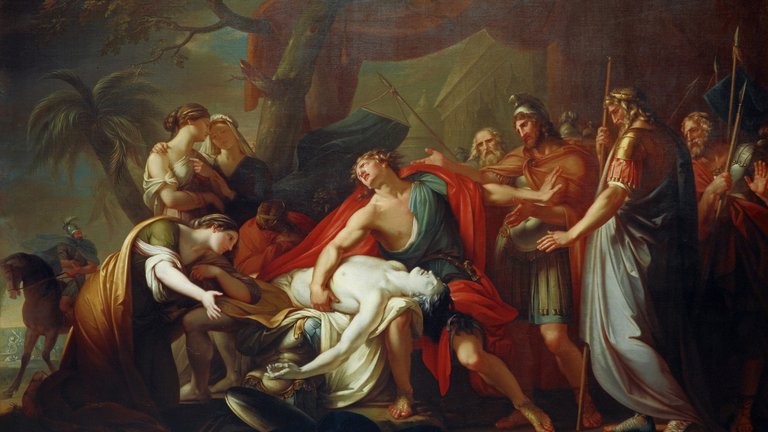 Venue

The British Academy, 10-11 Carlton House Terrace, London, SW1Y 5AH
Lecture in Classics and Ancient History 
Did Achilles suffer from post-traumatic stress syndrome? Is that even a validly formed question or does it border on the meaningless? Did Sophocles anticipate Stanley Milgram's infamous 'Experiments in Obedience to Authority' in his Philoctetes?
This lecture will explore how the humanities have their own ways of investigating questions of the (social) psychology of a historical period. A keen understanding of the nature of the evidence afforded by literary representation is an essential element, as is the intersection of the humanities and insights from cognition studies.
Speaker:
Professor Ineke Sluiter FBA, Professor of Greek, Leiden University
Ineke Sluiter is Professor of Greek at Leiden University, and Academy Professor on behalf of the Netherlands Academy of Arts and Sciences (KNAW). Her work focuses on ancient ideas on language, ancient values, 'anchoring innovation', and currently also the intersection of the humanities and cognition studies. She was the recipient of the 2010 Spinoza Prize.
Chair:
Professor Andrew Wallace-Hadrill FBA, Honorary Professor of Roman Studies and Director of Research in Classics, University of Cambridge
This event is now fully booked. To join the waitlist please click on 'Book Event'.
As our public events are free, not everyone who registers for tickets attends. To make sure we have a full house we allocate more tickets than there are seats. We do our best to get the numbers right, but unfortunately we occasionally have to disappoint people. Admission is on a first come, first served basis, so please arrive in good time for the start of the event.
Listen to an audio recording of this event.
If you have any questions about this event, please refer to our Public Events FAQ. If your question is not answered, please email [email protected].
Image Achilles Lamenting the Death of Patroclus © National Museums Scotland
Sign up to our email newsletters