Early Career Researcher Network: meet the team
Peris Thuo, Deputy Head of the ECR Network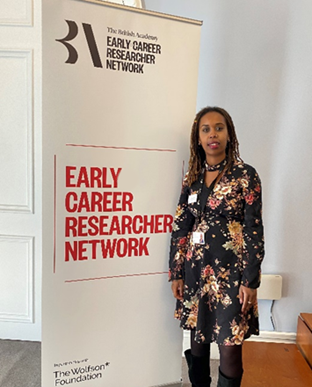 Peris is responsible for the delivery and management of the ECR Network.
Before joining the British Academy, she worked in the global health sector, administering and managing grants between international health partnerships in a charity.
Peris has an LLM in Human Rights Law from Birkbeck, University of London and a BA (Hons) in Sociology and Politics from Goldsmiths, University of London.
Camilla Rous, (Interim) Deputy Head of the ECR Network
Camilla is responsible for leading on the delivery and management of the Early Career Researcher Network on an interim basis.
Camilla has extensive experience leading the delivery of large-scale higher education programmes, with complex partnership management and high-level stakeholder engagement from her many years at the British Council. This work has included working directly with ECRs and higher education institutes across the UK and internationally.
Charlotte Scott, ECR Network Membership Officer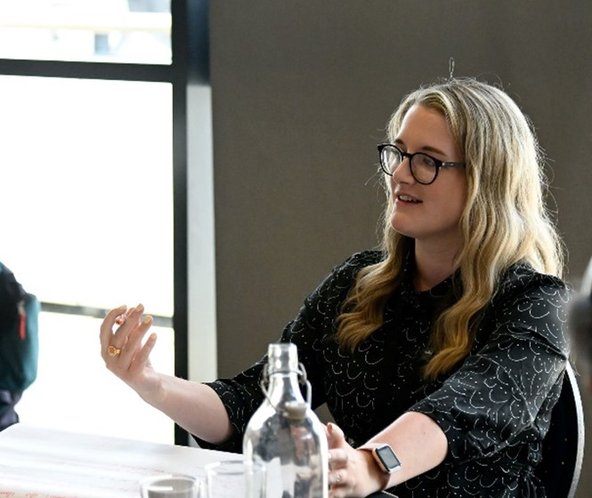 Charlotte oversees the entire ECR Network membership in her role as the Membership Officer. She has been working on the ECR Network for over 2 years and follows ECRs' journeys from the moment they register to join the Network, through to the activities which they participate and engage in.
As well as monitoring engagement levels and analysing membership demographics, Charlotte works on the online community platform, keeping members informed and up to date with the latest Network activities.
Charlotte has previously worked as a Research Assistant and has a BA (Hons) in Media & Communications from the University of West London.
Paula Back, ECR Network Officer
Paula provides support in the day-to-day operation of the Network and has a particular focus on the approaching launch and delivery of the London Cluster, which will be up and running in 2024.
Before joining the Academy, Paula completed her studies at the University of Edinburgh, where she obtained an MA (Hons) in French and History. Paula has experience volunteering and working for charities, and has received an Edinburgh Award for her independent digital volunteering research project with Wikipedia.
Isis Menteth-Wheelwright, ECR Network Assistant
Isis is responsible for the administrative organisation of the ECR Network. She also supports the organisation and oversight of Network events and activities relevant to ECRs.
Before joining the Academy, Isis worked as a Research Assistant and a Research Degree's Administrator. In her spare time she works as a freelance writer and zine curator.
Isis recently completed an MA in Sociology from Concordia University in addition to obtaining a First Class BA (Hons) from the University of Manchester in Politics and Modern History.
Sign up to our email newsletters