Archaeology is an inherently fascinating subject. Archaeologists study the lives of our ancestors – from their cradles to their graves – through the remains they left behind that we dig up. There are many parts to archaeology and each one is important for creating the big picture of past lives. For instance, we need to understand the form of the landscape and related climate in any one place to be able to appreciate their relationship to villages, towns and cities.
Within those settlements, we then have to 'drill down' to the individual living environments people inhabited, their houses, what food they ate, the types of work they did, and the risk factors that affected their survival. Archaeology can tell us what happened before we came to be in the 21st century and help us understand what it is to be human; for me, this is what archaeology is all about.
We use tools from the arts, humanities, social sciences and sciences to gather, analyse and interpret evidence to reveal the rich tapestry of human life that has gone before us. Archaeology is truly interdisciplinary and all about teamwork – that is why I love it.
Archaeology can tell us what happened before we came to be in the 21st century and help us understand what it is to be human; for me this is what archaeology is all about.
Through research, and by asking questions and using the evidence to answer them, we can transform understandings and learn about the trials and tribulations that our ancestors faced. These include how they adapted to climate change and what games they played, right through to what they had to eat and how far they travelled during their lives. Using our tools, we can explore large-scale through to small-scale evidence; from monuments like Hadrian's Wall to molecules such as DNA. We are also in the fortunate position to be able to engage with archaeology across the world and over several million years.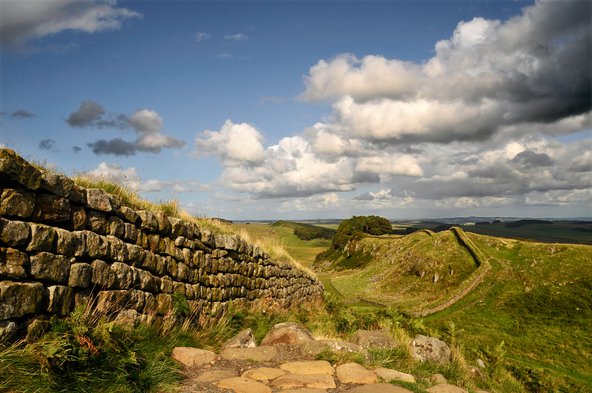 Archaeology is well placed to address the 'grand challenges' of the 21st century through a long-term perspective. It may reveal and change perceptions that have been ingrained in history on issues such as climate change, a healthy environment, maintaining food security or resilience to disease, alongside identity, equality and cultural diversity.
Archaeologists are often university graduates and have skills in project management, laboratory work, communication, writing, computer literacy, data management, problem solving, and even illustration. However, many have lived other lives before they entered the subject. I was a nurse, then decided to do archaeology at university to prove I could pass a degree (!), but stayed in archaeology afterwards. The rest is history as they say, but I have managed to merge my nursing with my research – looking at the history of health and well-being by studying people's remains from cemeteries excavated by archaeologists. For example, I've looked at 'epidemiological transitions' in my research – changes in patterns of health and mortality – to find out about our ancestors' lives and their illnesses.
One of the most fulfilling parts of my job now is talking to the public about archaeology and how it can help us to understand where we have come from. Apart from engaging with many Women's Institutes and local archaeology and history groups, I have been very fortunate to work with care home residents, and to be part of teams creating exhibitions. The most recent one was related to the 2013 find of skeletons of soldiers who were captured and imprisoned in Durham Cathedral and Castle during the 17th-century civil wars. Linked to this find, recently we have created a Massive Open Online Course (MOOC) that will share our investigations with the rest of the world.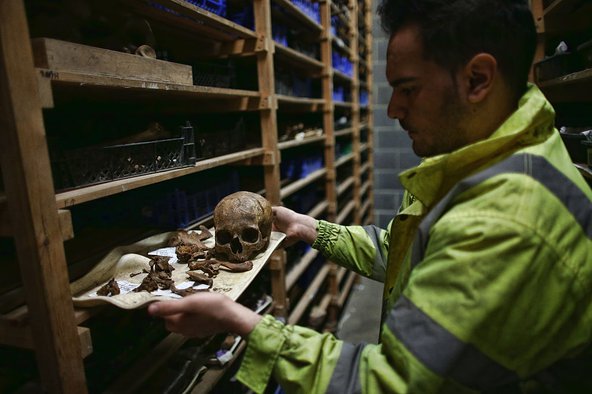 Archaeologists in the UK work in universities, museums and other heritage bodies such as the National Trust, Historic England, and Historic Environment Scotland. They train local communities to protect their heritage in other parts of the world and involve youth offenders, homeless people and returning soldiers in archaeology too. Importantly, they also work in commercial archaeology, excavating in advance of new buildings and other developments such as HS2, Crossrail and the third runway at Heathrow. New excavations produce new evidence and our histories can thus constantly change. Our subject matter is also inherently of interest to the public at large – witness the millions of viewers of archaeology TV programmes and visitors to museum exhibitions, volunteering in community archaeology, and the many local archaeology societies around the UK. We also have the Chartered Institute for Archaeologists (our professional body) and a very proactive Council for British Archaeology; an independent charity, bringing together 'members, supporters and partners to give archaeology a voice and safeguard it for future generations'.
An archaeologist's work is so inherently relevant to understanding who we are today. There are many opportunities for anybody to become involved, through community archaeology projects, degree courses, or visiting exhibitions in museums. UK archaeology has much to celebrate. Try it!
---
Professor Charlotte Roberts FBA is a bioarchaeologist at Durham University. Her book Human remains in archaeology: a handbook explores how much we can learn from the study of human remains. Read more about archaeology in Reflections on Archaeology and Archaeology: an introduction. She has also written a blog post on 'how the environment has always affected our health'.
Sign up to our email newsletters