How slavery was abolished in law but not in practice
by Professor Brad Blitz
4 Dec 2018
The International Day for the Abolition of Slavery, marked on 2 December each year, is a curiosity. The date does not commemorate the abolition of slavery but instead, a turning point in the international movement to root out contemporary forms of slavery. 
Recognising modern slavery
When the General Assembly passed the Convention for the Suppression of the Traffic in Persons and of the Exploitation of the Prostitution of Others on 2 December 1949, the language of modern slavery was wholly undeveloped. Forced labour was penalised in some notable states while it was simultaneously practiced around the world. In fact, when the above convention entered into force, less than 20 countries had even ratified the 1932 ILO Convention Concerning Forced or Compulsory Labour. It took over three decades for commemoration of the day to be introduced, with the first International Day for the Abolition of Slavery held in 1986. Nonetheless, the focus on modern day forms of slavery, whether at the dawn of the UN system, or in the middle of the Cold War, was a remarkably prescient ambition.
Slavery after abolition
Over several generations, slaves and their descendants found themselves engaged in bonded labour often in the vicinity of the same private lands where they had been enslaved. Even in the United States where the abolition of slavery was considered a constitutional landmark, as social historian Nico Pizzolato argues, "employers have used the racialisation of labour hierarchies, the denial of citizenship rights and debt, to foster unfree labour relations well into the second half of the 20th century." It was above all the demand for labour that dictated how and why they were never able to escape from servitude.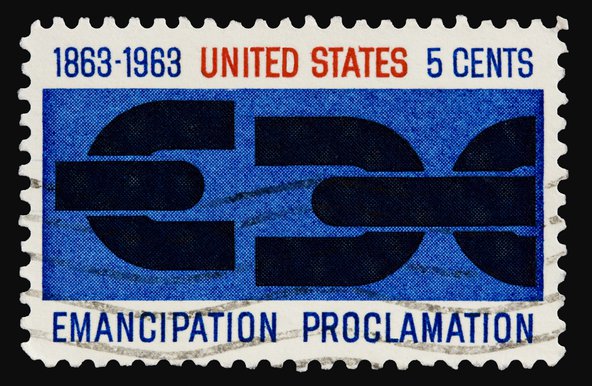 The Anti-Slavery Society, now Anti-Slavery International, campaigned through international organisations to press for the adoption of human rights instruments, including the League of Nations 1926 Slavery Convention and the 1956 UN Supplementary Convention on the Abolition of Slavery. However, the issues that we now associate with contemporary forms of slavery, such as trafficking in persons, sexual exploitation, the worst forms of child labour, forced marriage, and the forced recruitment of children for use in armed conflict, featured as discrete policy goals within national and international discourse. 
By 1985, the language of modern slavery largely preoccupied a small group of elite international civil servants. It was only in the late 1990s that academics started paying attention to this issue, most notably Nottingham University sociologist Kevin Bales. Since then, and in no small measure as a result of Bales' writings and the lobbying efforts of groups like Anti-Slavery International and Free the Slaves, the theme of modern slavery has been embraced by new generations of scholars and activists who identify as abolitionists.
Although abolitionism now focuses on contemporary ills, the language of abolition is also contested, not least because of its historic association with the Trans-Atlantic slave trade. The abolitionists' emphasis on human rights, in particular the importance of human dignity within economic relations, has been challenged by critical scholars who emphasise enduring structural and power-based relations that foster extreme exploitation.
Accountability for modern slavery
One essential element of modern slavery that complicates its abolition is the prevalence of debt. Personal accounts of trafficking, sexual exploitation, and forced labour frequently record that indebtedness – whether to smugglers, employers, or family associates – best explains how people may lose power over their lives only to endure situations of extreme exploitation. Yet, debt is of course symptomatic of complex economic and social relationships that cannot be easily untangled.  This is the rub when considering the abolition of modern slavery. 
A further problem is the degree to which other policy initiatives may frustrate its ambitions. For example, the emphasis on border management and immigration controls may stimulate demand for traffickers and others who profit from unlawful and irregular migration. If migrants lack safe and legal routes to seek asylum or move for the purposes of securing livelihood enabling work, then they may in turn become indebted to recruiters and traffickers. This situation, which has been repeatedly outlined by migration experts and human rights authorities, has however failed to shift the jury.  Instead, the picture presented is of criminal responsibility by third parties – the pervasive role of traffickers in the illicit efforts to bring migrants into selected destination states.  
States have much to answer for. As British Academy award holder and Bristol University sociologist Julia O'Connell Davidson argues in Open Democracy, states set the parameters for abuse. In a blazing critique, following CNN's report of the Libyan slave market in December 2017, O'Connell Davidson details how European cooperation with previous and current Libyan governments over the Mediterranean border encouraged the expansion of the detention industry, where transit migrants are repeatedly tortured and drawn into slavery type situations.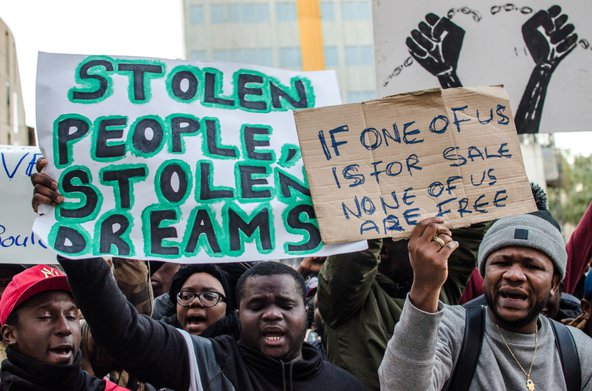 Others are responsible too. While much criticism has been laid at the door of business, that is only part of the problem. True supply chains are more complicated and more anonymous than in previous eras and accountability and transparency approaches, including those like the 2015 UK Modern Slavery Act, have failed to curb extreme exploitation. However, as the International Organisations for Migration suggests, there are multiple parties that enable modern slavery to take place. In its Migrant Vulnerability to Human Trafficking and Exploitation Framework, the IOM recognises the role of individuals, families, communities as well as states. In addition to family relations that may move children into situations of dangerous unpaid labour, exploitative relationships exist across the private sector and at multiple levels. For example, the recruitment of domestic workers by firms might facilitate abuse by individuals within the host household. Equally, small, medium and large enterprises that engage construction workers and agricultural workers have also been found culpable for the recruitment and mistreatment of contract workers. There are also instance of forced labour imposed by  state authorities, such as North Korea. 
Making abolition a reality
Over the past three decades, there has been growing recognition that modern slavery will only be tackled through a sustained and collective effort by states, businesses, labour organisations, community groups, and activists at all levels. There are some promising developments to report. Two years ago the ILO's Protocol on Forced Labour entered into force. This is a legally binding treaty that requires governments to take new measures to tackle forced labour in all its forms and which emphasises protection, prevention and compensation. The protocol is being championed by a coalition led by the ILO, International Trade Union Confederation and the International Organization of Employers, side partners from NGO community. There are also some exciting initiatives in worker-driven social responsibility that have proven effective in stamping out exploitation and abuse in the agricultural sector; most notably the Fair Food Program of the Coalition of Immokalee Workers.
Both abolitionists and their critics have highlighted the horrors of human exploitation. Yet to truly abolish modern slavery, we must take into account how it is sustained, and the many stakeholders and layers that currently facilitate abuse. This includes addressing the prevalence of debt and the interlinked role of the state, business, communities, families, and individuals, in the perpetuation of a complex set of power-based relationships that strike at the heart of human dignity.  
---
Professor Brad Blitz is the academic lead of the British Academy's programme on Tackling Slavery, Human Trafficking and Child Labour in Modern Business. This programme supports eight policy-oriented research projects aimed at filling existing evidence gaps in what works in addressing modern slavery and informing the development of more effective interventions by policy makers and the business community in the UK and overseas.
Sign up to our email newsletters