Annette Kuhn FBA writes about the artist Dorothy Mead.
Dorothy Mead's distinctive approach to painting distinguishes her from other artists of her generation.
Katy Deepwell, author of Women Artists between the Wars (2010), has commented that there are certain artists who are remembered mainly through one or two anecdotes that get repeated over and over again. This, not surprisingly, is particularly true of artists about whom relatively little else appears to be known—and that, in turn, remains especially true of artists who are women. One case in point is Dorothy Mead (1928-1975), whose defining anecdote supports Deepwell's contention twice over. The story goes that the artist once said that were she to change her name to George she would find it much easier to sell her work. (George was the name of Mead's father.)
Who is Dorothy Mead? What the potted biographies say is that she was born in London and originally studied at Dagenham School of Art, where she was taught by David Bomberg. She followed Bomberg to the City Literary Institute and then to Borough Polytechnic, where she studied with him between 1945 and 1951, whilst still in her teens becoming a founding member of the Borough Group--its output distinguished for angular, expressionist landscapes and dense brushwork. In the late 1950s she studied at the Slade School of Fine Art, and was able to fashion a career as a professional artist supported by teaching at Morley College, Chelsea College of Art and Goldsmiths. She enjoyed some critical success as well, showing alongside David Hockney and Bridget Riley in the Arts Council's 1964 touring exhibition Six Young Painters, for example. Documented paintings by Mead number over a hundred, including a number in public art collections.
Another story that circulates about Dorothy Mead has to do with the time she was a mature student at the Slade: she refused on principle to take the compulsory perspective exam, on the grounds that it was irrelevant for her work, and consequently never graduated. In retrospect, it's clear that Mead's later training as an artist and her entry into the profession happened on the cusp of major changes in British art education: the Slade incident took place at a time when elements of the curriculum like compulsory life drawing, and indeed the study of perspective, would soon be swept away. The 1960s proved to be turbulent years for education and practice within and beyond the art school world; and aspects of Mead's work (life-class drawing and painting from life constitute significant strands in her work, for instance) indicate a distinctiveness, even an independence, of approach in comparison with other British Artists of her generation. It seems remarkable that she never had a solo exhibition during her lifetime. But it would be wrong to presume that Mead had not established herself at the time of her early death: as well as being a popular and effective teacher, she won a number of prizes and held office in artists' organisations. She was active just a little too early, however, to ride the wave of the radical and feminist art activism and criticism of the late 1970s and early 1980s, and one can only speculate about the difference a longer life might have made to her development and reputation as an artist.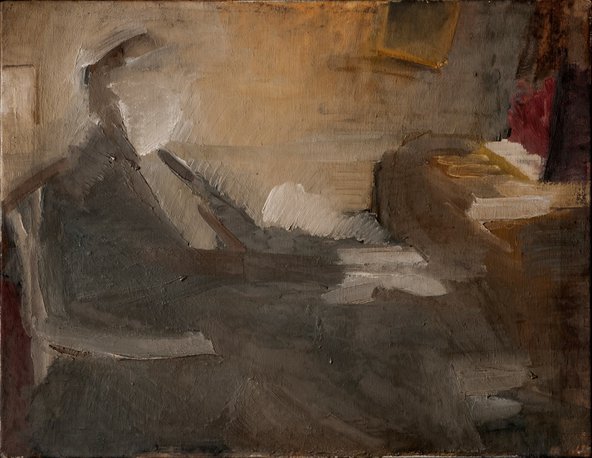 Forty years after her death, though, Dorothy Mead's legacy is slowly becoming more widely appreciated. The first ever solo show of her work took place at the Boundary Gallery in 2005, with further solo exhibitions at Borough Road Gallery in 2013 and at Waterhouse and Dodd (by whom she is now represented) in 2014. The British Academy's collection includes four of Mead's paintings, all of them part of Professor Ray Pahl's 2011 bequest to the Academy of his collection of postwar British art and probably acquired by Pahl around the time of the Boundary Gallery exhibition. Spanning the artist's entire career, these works showcase some of her key themes and approaches, from the brooding, chunky brushstrokes of the early Industrial Landscape (1947) to the luminous motility of Seascape Brighton (1973). The decisive thing now would be a Mead monograph—a most enticing project for a rising researcher.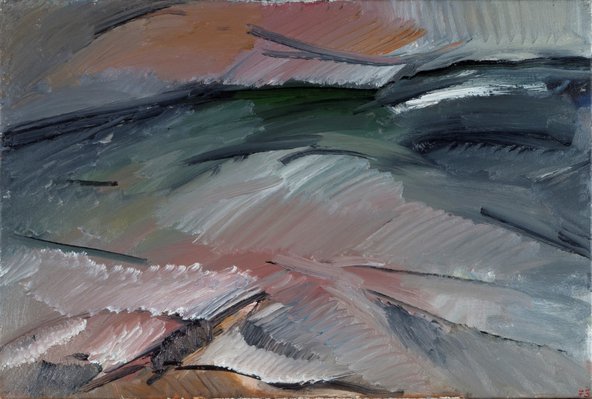 Sign up to our email newsletters