Hetan Shah
Chief Executive
Hetan Shah is chief executive at the British Academy, the UK's national academy for humanities and social sciences. He is Visiting Professor at the Policy Institute, Kings College London. Hetan is Vice Chair of the Ada Lovelace Institute, which focuses on how to ensure artificial intelligence and data are used for public good. He is on the board of the Legal Education Foundation, a philanthropic body supporting a better justice system. Hetan serves on a number of advisory boards including the Bennett Institute for Public Policy at the University of Cambridge, the UCL Policy Lab and the Resolution Foundation.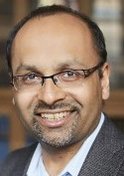 Liz Hutchinson
Director of Communications
Liz Hutchinson joined the Academy in January 2017. She was previously the Director of Communications and Public Affairs at Goldsmiths, University of London where she led a new communications strategy to promote and champion research and increase student numbers from the UK and overseas. She significantly developed their digital communications, delivering an award-winning website and content strategy. Prior to Goldsmiths, she held communications roles in a range of organisations including the Electoral Commission, the General Social Care Council and The Learning Trust.
Dr Molly Morgan Jones
Director of Policy
Dr Molly Morgan Jones was appointed in 2018. She was previously senior research leader with RAND Europe, an independent not-for-profit research institute whose mission is to help improve policy and decision making through research and analysis. Prior to joining RAND Europe, Molly worked for the UK Department for Environment, Food and Rural Affairs (Defra) and for the U.S. Food and Drug Administration (FDA). She received her DPhil in Science and Technology Policy from the University of Sussex and has a BA in biology from Northwestern University (Illinois), United States.
Jo Hopkins
Director of Development
Jo Hopkins was appointed in March 2014. Jo has over 17 years' experience in fundraising and strategic planning. She was previously Global Director at World Child Cancer for five years, where she helped to set up an international development charity helping children with cancer in low and middle-income countries. She has worked at The Historic Dockyard Chatham, The Place (a contemporary dance centre), CLIC Sargent, the Institute of Cancer Research and the Victoria & Albert Museum. She is a Trustee of Omnibus, an arts centre in south-west London housed in a former Victorian library.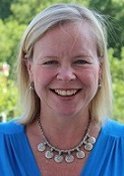 Graeme Appleby
Director of Resources
Graeme Appleby joined the British Academy in September 2019. He was previously Director of Finance and Planning at SOAS, University of London, from 2013 and acted as Registrar for periods in 2013-14. He is celebrated for his huge contribution to SOAS where he joined as a Senior Management Accountant and became Director of Finance in 2009 following successful promotions. His achievements include the creation of the School's resource allocation model, and the formalisation of planning processes which link academic and financial planning. Prior to joining SOAS he worked in accountancy, before joining the HE sector as a management accountant at the University of Westminster in 1996.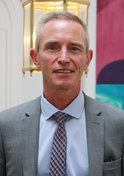 Sign up to our email newsletters