Hetan Shah
Chief Executive
Hetan Shah was appointed in 2020 and was previously Executive Director of the Royal Statistical Society. He is visiting professor at the Policy Institute, Kings College London, chair of the Friends Provident Foundation and deputy chair of the Ada Lovelace Institute. He is a trustee of St George's House.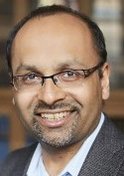 Liz Hutchinson
Director of Communications
Liz Hutchinson was appointed in 2017. She was previously Director of Communications and Public Affairs at Goldsmiths, University of London where she delivered an award-winning website and content strategy. She has held communications roles in organisations including the Electoral Commission, the General Social Care Council and The Learning Trust.
Dr Molly Morgan Jones
Director of Policy
Dr Molly Morgan Jones was appointed in 2018. She was previously senior research leader with RAND Europe and has worked for Defra and the FDA. She received her DPhil in Science and Technology Policy from the University of Sussex and has a BA in Biology from Northwestern University (Illinois), US.
Jo Hopkins
Director of Development
Jo Hopkins was appointed in 2014 and has over 17 years experience in fundraising and strategic planning. She was previously Global Director at World Child Cancer and has worked at Historic Dockyard Chatham, The Place, CLIC Sargent, Institute of Cancer Research and the V&A. She is a trustee of Omnibus.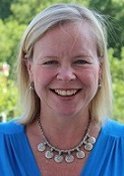 Graeme Appleby
Director of Resources
Graeme Appleby was appointed in 2019. He was previously Director of Finance and Planning at SOAS, University of London, from 2013 and acted as Registrar in 2013-14. Prior to joining SOAS he worked in Accountancy, before joining the HE sector as a Management Accountant at the University of Westminster.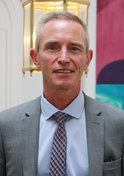 Vanessa Cuthill
Director of Research
Vanessa Cuthill was appointed in 2019. She was previously Director of Research and Enterprise at the University of Essex and has worked at the ESRC, the University of Bath, HEFCW and AHRC. Vanessa is currently a member of the UK Statistics Authority's National Statisticians Data Ethics Committee.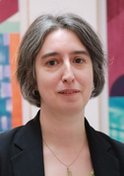 Sign up to our email newsletters