Professor Francis Dodoo
For the duration of his Global Professorship Francis Dodoo is hosted by the University of Oxford.
Project status

Ongoing

Programmes

Departments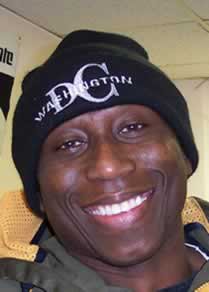 Professor Francis Dodoo's appointment at the University of Oxford will advance his core agenda of clarifying how bridewealth payment — long considered a mechanism for consolidating marriage in sub-Saharan Africa — affects the normative reproductive autonomy of married women on the continent. Specifically, his project will explore how levels of the completeness of bridewealth payment impact women's ability to effect their reproductive goals and how that ability to translate preferences into behavior is conditioned by lineage, ethnicity, urbanicity and education. Oxford's new Leverhulme Centre for Demographic Sciences and the Department of Sociology promise opportunities to extend his core project on bridewealth research in sub-Saharan Africa to the European context through collaboration with Professor Melinda Mills FBA on her genomic research in the UK, which includes samples of diaspora Africans, as well as to southeastern Asia where a collaboration with Professor Ridhi Kashyap should enable juxtaposition of Africa's bridewealth and India's dowry regimes.
Sign up to our email newsletters