The British Academy awards over £2.4 million in researcher-led Innovation Fellowships to support solutions-focused knowledge exchange
12 Apr 2023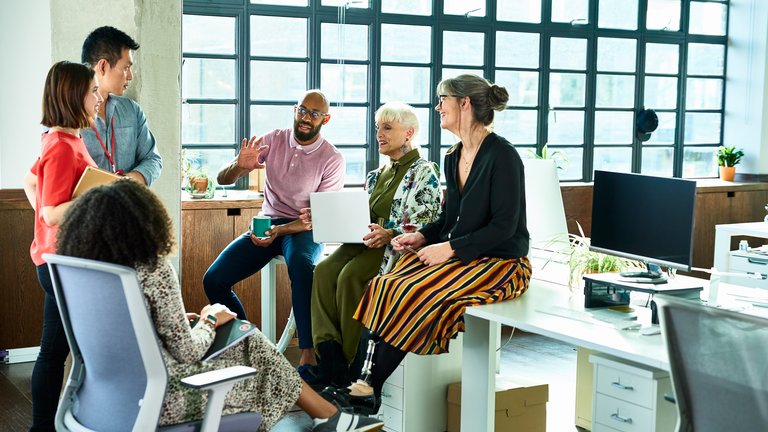 The British Academy has awarded 27 researcher-led Innovation Fellowships worth over £2.4 million to support solutions-focused knowledge exchange. The scheme, first piloted in 2021, will enable early and mid-career researchers in the SHAPE disciplines to partner with organisations and businesses outside of academia to address societal challenges.
Each award is for up to £120,000 and up to 12 months in duration. Successful applicants include those researching gender inequities in sport, EDI strategies in the creative arts sector and conversational AI.
Funded by the Department of Science, Innovation and Technology, the scheme is split into researcher-led and policy-led routes. In this researcher-led route, academics have forged partnerships with a range of organisations from across the public sector, business and the charity sector.
Each researcher will work with a UK-based partner organisation on a specific policy or societal challenge, in many cases drawing from the British Academy's policy themes such as 'Sustainability for People and Planet' and 'Social and Cultural Infrastructures'.
The researcher-led Innovation Fellowship awardees include:
'Exploring with Dora: Identifying Principles of Effective Conversational AI Through an Autonomous Telemedicine Service' - Dr Adam Brandt, Newcastle University, in partnership with Mr Joe Tindale, Ufonia
'Levelling the Playing Field: Social Innovations for Addressing Gendered Inequities in Sports Injury' - Dr Stephanie Coen, University of Nottingham, in partnership with Dr Victoria Downie, English Institute of Sport
'From Salvage to a Circular Economy: Exchanging Knowledge about Consistent Recycling Collection in the UK' - Dr Henry Irving, Leeds Beckett University, in partnership with Ms Claire Shrewsbury, The Waste and Resources Action Programme
'Community-led Responses to EDI Strategies and Policies in the Creative Arts Sector: Enhancing the Cultural Opportunities of Migrant and Ethnic Groups Post Covid19 Pandemic' - Dr Patria Roman-Velazquez, King's College London, in partnership with Ms Margot Heller, South London Gallery
'Developing an Adaptive Response to Sexual and Serious Violent Crime Reporting in Nottingham' - Dr Larissa Sandy, University of Nottingham, in partnership with Miss Samantha Richardson-Martin, POW Nottingham
'Building a Supportive Culture to Retain Doctors-in-Training' - Dr Wen Wang, University of Leicester, in collaboration with Dr Mark McCarthy, University Hospitals of Leicester.
Sign up to our email newsletters