Mid-Career Fellowships awards 2023
Funded by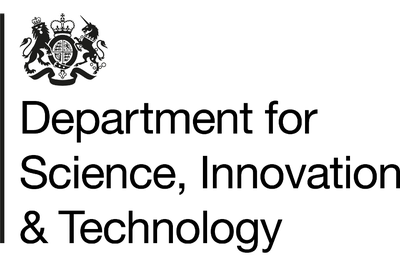 Dr Rosa Andujar
MCFSS23\230075
Dionysus in Havana: Refashioning Ancient Greek Theatre in the Hispanic Caribbean
King's College London
£118,643.31
This project offers a ground-breaking study of the political and cultural afterlife of ancient Greek drama in the Hispanic Caribbean. Across the twentieth century, playwrights in Cuba, Dominican Republic, and Puerto Rico appropriated Greek drama to comment upon their politically volatile contexts: the Cuban Revolution, Rafael Leónidas Trujillo's dictatorship, and struggles for independence in Puerto Rico. Though the three countries are united by language and geography, the adaptations produced in each nation reveal contrasting aims and priorities. Analysing the afterlives of ancient drama in the distinctive climate of the Hispanic Caribbean enables the development of a new framework for the reception of classical literature, by engaging with theoretical accounts of insularity and repetition that are distinctive to Caribbean Studies. The project, which encompasses the writing of a monograph and targeted public engagement activities involving performance, enhances our understanding of the complexities both of classical reception, and of postcolonial Caribbean cultures.
Dr Seth Anziska
MCFSS23\230074
An International History of Israel's 1982 War in Lebanon
University College London
£117,691.50
Israel's 1982 invasion of Lebanon was a formative moment in Middle Eastern and international history, transforming the fate of Palestinian self-determination; Lebanese and Israeli politics, society, and culture; Israel's regional relationships; diaspora Jewish perceptions of Zionism; and western policy across the Arab world. Yet the war has been elided in public discourse and remains a black box of historical scholarship, the result of selective amnesia, political convenience, and the difficulty of access to primary sources across political divides. In recovering this past and documenting the experience of those who lived it, my book project offers the first comprehensive international history of the war while advancing a host of public facing engagements about its legacy. By combining oral histories as well as an online repository of sources accompanying a scholarly book, and facilitating intergenerational discussions of the findings, my research seeks to advance political dialogue and memorialization across national borders.
Dr Penny Bickle
MCFSS23\230100
Gender and Social Diversity in the European Neolithic: Towards an Archaeology of Difference
University of York
£120,469.76
This project, to produce the first book-length synthesis on the topic, demonstrates that gender mattered to the social history of early farmers. While the spread of farming in Europe is a history of cultural variation, with expansions and contractions of populations, Neolithic gender has been presented as static and unchanging. Framed around persistent ideals that position women either as goddesses or chattels, gender has been studied as separate to the major social changes of prehistory. Through recent research, combining bioarchaeological techniques targeted at the skeleton, the funerary record, and new theoretical perspectives, I have demonstrated that conceptions of gender changed as farming moved westwards
across Europe in the 6th millennium cal BC. Building on these findings, and expanding to the 5th millennium with newly produced datasets, my study presents an original narrative of sex and gender differences in the European Neolithic, shedding light on the dynamism of prehistoric gender.
Professor Katherine Brickell
MCFSS23\230044
A Feminist Geography of Debt and Housing Precarity
King's College London
£149,398.81
Debt is intimately tied to women's experiences of precarious housing in a political economy context of austerity-driven welfare roll-back, a cost of living and energy poverty crisis, and the financialisation of social reproduction. Simultaneously, as housing becomes less affordable, rent-arrears escalate, and the number of private evictions rise, family homelessness is now an urgent national challenge. Working with single women raising children who have lived in temporary accommodation in Oldham, Greater Manchester, this research provides original longitudinal data on the dynamic relationship between debt and precarious housing. The monograph A Feminist Geography of Debt and Housing Precarity will show how debt not only propels, elongates, but also outlives family homelessness and requires a feminist geographical analytic. To push for policy change, A Manifesto for Debt Freedom and Housing Justice will be co-produced and then co-presented by research participants at the All Party Parliamentary Group (APPG) on Households in Temporary Accommodation.
Dr Christopher Bundock
MCFSS23\230089
Sense and Morbid Sensibility: Pathologies of Sympathy in Romanticism and the Long Eighteenth Century
University of Essex
£123,584.06
At first glance, the exaltation of sympathy in the eighteenth century, especially in political economics and sentimental and Romantic literature, seems to promote social cohesion. Yet, literary and medical texts of the period paint a more complicated picture. When intensified, sympathy becomes pathological: we overdose on emotion. This project rehistoricises key concepts such as sympathy, passion, and sensibility—all terms that navigate the somatisation of feeling—to argue that we discover this toxicity in the emergence, through the period, of a range of nervous disorders, including hypochondriasis, phantom limp pain, furor uterinus (later nymphomania), the vapours, and morbid sensibility. As well as informing the completion of a monograph, this work inspires the development and production of public performances drawn from overlooked theatrical works—the subject of two chapters—that will stage nervous illness for contemporary audiences in our own anxious time.
Professor Meghan Campbell
MCFSS23\230098
Hanging in the Balance: The Function of Justification in Achieving Women's Equality
University of Birmingham
£130,247.34
When women turn to courts to vindicate their right to equality, states frequently argue that any breach of the right is justified by the state's responsibility to pursue competing public interests. This project breaks new ground, undertaking a comparative critique of how apex courts in the US, UK, Canada, India, and South Africa adjudicate justifiable limits to women's equality. The scholarly output, a monograph, will provide innovative tools to sharpen the justification assessment so that limits on women's equality are only permissible when subject to robust interrogation by courts. The arguments in the monograph will form the backbone of the public engagement outputs. These will be directed towards demystifying constitutional adjudication to respond to divisive public discourse questioning the legitimacy of using law to uphold women's equality. Public engagement will also be aimed at collaboration with key stakeholders to enrich on-the-ground efforts to tackle women's inequality through litigation.
Dr Mariilina Cesario
MCFSS23\230101
The Elements and the Environment in the Early Middle Ages
Queen's University Belfast
£131,228.80
The four elements (earth, water, air and fire), regarded as the building blocks of the universe and expression of cosmic order and perfection, were central to medieval understandings of nature. The pervasive role of the four elements in the medieval world is beyond doubt, and yet there has been very little in the way of a comprehensive study in modern scholarship that explores how classical knowledge of the elements came to be associated with the environment, and how that erudition was re-appropriated in the early Middle Ages. The key objective of this fellowship is to produce a contracted monograph 'The Elements and the Environment in the Early Middle Ages' which offers the first comprehensive and interdisciplinary study of the elements and their impact on the environment in the period 600-1100, by looking at a wide range of textual and visual sources from both Continental Europe and the British Isles.
Dr Roland Clark
MCFSS23\230013
The Shepherd of Maglavit: Lived Religion in Modern Romania
University of Liverpool
£86,761.60
In the village of Maglavit, on the Romanian-Bulgarian border, in 1935 a shepherd by the name of Petrache Lupu had several visions of an 'Old Man' in 1935. The Old Man gave him a divine message calling people to repentance and regular church attendance. The site of Lupu's visions was soon discovered to have healing properties, and hundreds of thousands of pilgrims descended on the village looking both for healing and to see something spectacular. Lupu's miracles generated discussions at all levels of society, as doctors, theologians, doctors, journalists, ethnographers, and sceptics debated whether they still believed in miracles and whether large numbers of sick peasants should be allowed to congregate in remote areas lest it cause a public health crisis. The wealth of documentation produced by this controversy allows for a thorough, multi-level, and multi-disciplinary investigation of attitudes towards miracles and modern values in a rural society.
Professor George Corbett
MCFSS23\230147
Theologian-Poet: Dante's Beatrice, and the Beauty of the Christian Faith
University of St Andrews
£126,477.60
Dante's love for Beatrice is typically understood to refer literally to his love for the Florentine woman Beatrice Portinari and symbolically to his love for Christian theology. However, Dante never identifies Beatrice as a Portinari or as Florentine or even as a woman. My research monograph retrieves the purely allegorical interpretation of Beatrice - the beatitude attainable through the Christian supernatural order - as well as the sophisticated theological readings of Dante's three autobiographical works, the Vita nuova, the Convivio, and the Commedia, by principally Catholic and clerical scholars in the nineteenth and early twentieth centuries. The stakes could not be higher. Arguably, modern readers tend to fixate on the surface of Dante's poetry, while failing to appreciate the profound depths of Dante's theology. My monograph seeks to re-present Dante as a theologian-poet who sings of the truth, goodness, and beauty of the Christian faith (represented, purely symbolically, by Beatrice).
Dr Thomas Cousins
MCFSS23\230125
Living After Cure: ethnography of "post-tuberculosis" as an emerging disease category
University of Oxford
£122,863.75
An estimated 58 million people have survived tuberculosis since 2000, yet many of them will suffer from post-tuberculosis lung disease (PTLD), a condition that has been overlooked as a significant cause of chronic lung disease for the last 50 years (Allwood). Strikingly, no data are available on PTLD in the young and on its impact throughout the life course. As clinical and epidemiological expertise on PLTB sharpens, the broader structural production of tuberculosis infection through the continued immiseration of vulnerable populations remains just as pernicious (Packard). However, a more robust conceptualisation of how biology and biography are mutually constituted, and the complex relations at stake in immune systems, local ecologies, and histories of health, is urgently required if 'post-tuberculosis' as a chronic condition with life-long implications is to be understood (Napier, Lock). The project proposes an ethnography of post-tuberculosis as an emerging clinical and biosocial category.
Dr Gemma Derrick
MCFSS23\230006
At what cost societal impact? How research culture and governance inspires Grimpact.
University of Bristol
£134,763.72
Contemporary politics of knowledge creation and use are increasingly problematic in the face of an audit culture in research, and further complicated by a formalised definition and evaluative orientation of research impact (beyond academia) that implicitly infers positivity. Grimpact exists in this space between impact and reward, where the nature and value of societal benefits are in flux and continually contested. Its risk is amplified by a systemic lack of acknowledgement by academic governance actors, as well as a sense of powerlessness to monitor how research is (mis)used beyond academia.
By building a grimpact repository, this research will build on preliminary work by Derrick & Benneworth (2018) to produce a monograph that explores the nature of grimpact and its relationship with research practice and governance, while offering avenues to mitigate its proliferation.
Dr Ana Fernandes
MCFSS23\230081
The Consequences of Brexit for Trade and Supply Relationships with the UK
University of Exeter
£119,452
The combined impact of Brexit and recent global energy shocks pose significant challenges for UK businesses and consumers. Against the backdrop of the COVID-19 pandemic, the additional headwind for the UK economy from Brexit-related trade barriers will also diminish the UK's ability to supply goods, contributing to rising inflation and cost of living. As such, understanding the impact of Brexit on the UK's trade, supply chains and living standards is an essential task. This project will use firm-level data on exports and imports to and from the UK (relative to other countries) for a EU trading partner and disentangle the effects of trade barriers following the Trade and Cooperation Agreement that governs UK-EU relations since Brexit from other global shocks. It will produce research articles, policy briefings, communications and engagement with public audiences, aimed at informing policy makers and target audiences to help shape trade policy to address current challenges.
Professor Alistair Fraser
MCFSS23\230041
The Gang Diaries: Lessons from Street Culture around the World
University of Glasgow
£139,040
Violence involving young people is a significant global issue yet there are astounding variations in rates of violent crime, and a great deal of confusion pertaining to role of youth 'gangs' as a driver. Despite growing evidence of the variability and heterogeneity of gangs, public discourse tends to construct 'the gang' as a fixed and criminal identity, leading not only to the frequent over-criminalisation of racialised minorities and working-class youth but to neglect of the creative adaptations in which gang-affiliated youth might be engaged. 'The Gang Diaries' seeks to cohere fifteen years of international qualitative research into an original account of the lessons that can be learned from street culture around the world. Through production of an original podcast series and monograph, and accompanying engagement activities, the project seeks to build evidence, challenge stereotype and influence public debate, thereby inspiring new imaginations of youth and crime in a global context.
Dr Charlotte Gleghorn
MCFSS23\230113
Indigenous Cinematics: Authorship, Authority and the Law in Native Latin America
University of Edinburgh
£127,598.03
Film authorship and authority is at the heart of heated contemporary debates regarding representation, equity and inclusion in cinema. Indigenous filmmaking in Latin America throws these discourses, and their heretofore limiting theorisation, into stark relief, inviting us to reconsider authorship debates and their connection to legal regimes of copyright, recognition and justice. This research responds to this call with two principal objectives: first, to nuance the ways by which we might approach authorship in film, proposing a multidisciplinary engagement with filmic self-determination; and second, to recalibrate the importance of formal analysis in relation to Indigenous film processes in Latin America. The project's insights will form a completed monograph, Indigenous Cinematics, and a parallel series of public podcasts produced in Spanish and English will illuminate how Indigenous filmmakers and cultural practitioners are reshaping the contested contours of filmic authorship and authority, including commonplace understandings of legal ownership.
Dr Katerina Hadjimatheou
MCFSS23\230156
Do we have a right to know about the criminality of others? A normative criminological analysis.
University of Essex
£126,970.40
In today's increasingly technologically-driven and risk-assessed world, someone with a criminal record can expect their conviction to be more visible and for longer than ever before. Trends towards ever-greater exposure are changing individual experiences of criminalization and raising the stakes of long-standing questions about the role of publicity in criminal justice. My project asks: Do we have a right to know about the crimes of others? Combining philosophical analysis with an examination of criminal justice practices in four countries, I produce the first empirically-grounded normative account of the purposes and just limits of public access to criminal records. My hypothesis is that that 'rights to know' should differ according to a) who claims the right and b) the nature of the crime. The instrumental role of secrecy and lies in the perpetration of crimes of sexual and domestic abuse yield special rights to know for those vulnerable to such crimes.
Dr Mark Hailwood
MCFSS23\230057
Everyday Life and Early Modernity in the English Village
University of Bristol
£117,524.80
Perceptions of pre-industrial village life play an important role in shaping how we see society today, informing whether we view modern history as a process of 'progress' or 'decline'. But how well do we know what rural life in the past was like? Many popular understandings – and some academic ones – are based on assumptions rather than empirical evidence. By pioneering a new methodology that explores everyday village life through the direct testimony of the ordinary men and women who lived it, this fellowship will allow me to produce an accessible monograph that challenges assumptions that both scholars and the wider public make about pre-industrial villagers' patterns of work and consumption, their sense of community, and their interactions with the wider world. A series of innovative 'responsive podcasts' will bring this rethinking of preindustrial rural England to teachers, school students, and history enthusiasts.
Dr Terence Heng
MCFSS23\230016
Visualising Minority Religious, Spiritual and Sacred Spaces in North England
University of Liverpool
£123,162.62
"Minority" sacred spaces, whether institutionalised or individual, are often hidden away from the British public. For example, Hindu and Buddhist temples are often sequestered in non-descript buildings, and sometimes conceived as cultural associations, while folk religious groups and individuals operate out of homes and other makeshift places. These spatial arrangements obscure the rich, multicultural character of the United Kingdom, disguising diasporic and spiritual heterogeneity in favour of secular norms. I propose to take a visual, sociological and geographical lens to "unofficial sacred spaces". Making use of documentary photography and immersive 360 technology, I intend to do three things. One, to better conceptualise the social and spatial strategies of individuals and groups making such sacred spaces. Two, to develop a visual and digital record of the heritage of minority religious and spiritual movements in North England, and three, to showcase to the public the diversity of sacred landscapes in the UK.
Professor Andrew Higgins
MCFSS23\230077
Civil Justice Systems in the Twenty First Century
University of Oxford
£126,521.14
This research project will develop a principled overview of the objectives and institutional requirements of civil justice systems, using the English system as its primary case study. Most procedure related scholarship is carried out by experts working on specific parts of the civil justice system. While this research is valuable, because of its systemic nature, an understanding of how the different parts of the system fit together, their common themes and points of difference, and an understanding of the role of the actors in the system - the responsibilities of the state, the court, the judge, parties and their representatives - is just as important as studying the system's component parts. This overview of civil justice systems is timely given the increasing push by lawmakers towards alternative dispute resolution, and use of digital technologies, to reduce the need for courts whilst making them more accessible.
Dr Rory Horner
MCFSS23\230123
India's 'pharmacy to the world'
University of Manchester
£135,186.02
This project's key goal is to produce a monograph which will provide the first detailed account of not just the rise of India's pharmaceutical industry domestically, but also the vital production networks through which Indian medicines reach Africa and their local implications for industry and public health. India, the third largest pharmaceuticals producer in the world, is known by activists and industry groups as the "pharmacy to the world" for its large-volume of supply of relatively low-cost, generic medicines to countries in the global South. The book draws on primary research, including over 200 interviews with key stakeholders in India, Ghana, South Africa, Kenya, Uganda and Tanzania conducted over more than a decade. A professionally-produced, short video documenting the story of India's pharmaceutical industry in Africa and a series of media pieces will engage wider public audiences, along with pharmaceutical policymaker engagement through workshops in the UK, India and Kenya.
Dr Lucy Jones
MCFSS23\230061
Language and LGBTQ+ Youth: Analysing Marginalised Identities through an Intersectional Lens
University of Nottingham
£132,503.02
This research develops a new framework for the sociolinguistic analysis of intersectionality, whereby factors such as gender, race, and age combine to marginalise speakers in unique ways. It demonstrates how sociolinguists can account for this in their analyses of identity construction. The framework builds upon discourse analysis of interview data with LGBTQ+ youth, which has already been collected via ethnographic fieldwork (funded through a BA Small Grant). The analysis explores the links between the young people's lived experiences and their positioning of themselves, through their language use, in relation to the wider world. Through an exploration of how the young people communicate multifaceted and variable aspects of their identity, the intersectional framework will be outlined and demonstrated. The research will also enhance understanding of the language of LGBTQ+ identity and the intersectional nature of structural inequality through a series of public engagement interventions developed in partnership with the young people.
Dr Michael Jonik
MCFSS23\230119
Thoreau's Radical Ecologies: Philosophy, Politics, Collective Agency
University of Sussex
£133,608.80
Against caricatures of Henry David Thoreau as a prophet of individual resistance or solipsistic withdrawal, Thoreau's Radical Ecologies argues that his political and natural philosophical writing instead offers a compelling theory of collective agency that speaks to pressing issues regarding ecological and social justice today. By engaging his philosophy of civil disobedience, his abolitionism, his natural history, his research in indigenous languages, and his Stoic ethics, I examine how Thoreau understands human-nonhuman modes of dwelling to be deeply relational. He develops praxes of "site-reading" (perceiving/documenting natural phenomena, building his house and memorializing those "unhoused" by settler-colonialism), and of "tracing the extent of his relations" (an ethics of friendship/neighbours, or withholding allegiance to an unjust state or slave system). Project outputs include a monograph, an international conference about Thoreau's collectivist eco-politics, and a public engagement event exploring his relevance for environmental justice in cooperation with UNESCO and the Sussex Sustainability Research Programme.
Dr Elisa Keller
MCFSS23\230035
The role of mechanisation for structural change: a macroeconomic perspective
University of Exeter
£84,590.40
One of the most robust features of the process of economic growth is structural transformation, i.e., the reallocation of economic activity away from agriculture and into manufacturing and services. What is the role of technological improvements in the productivity of capital, such as mechanisation and computerisation, for structural transformation? This is an open question. In my proposed programme, I aim at answering it via counterfactual exercises on a newly developed quantitative model that I'll calibrate to match the main economic features of countries at different stages of development. I plan to disseminate the main findings of this programme by organising a workshop, attending a conference that brings together scholars and policymakers, and preparing and submitting a paper to a top-5 journal in Economics. In my previous work, I accumulated experience in economic modelling, computational solutions, and conference organisation, all required for the execution of the tasks in this proposed programme.
Dr NF Ketchley
MCFSS23\230072
Infrastructures of Anti-Colonial Revolt: Mass Politics in the 1919 Egyptian Revolution
University of Oxford
£119,717.18
There is renewed public interest in the nature and legacies of British colonialism. Less discussed is how colonized people were able to band together to overthrow colonial rule. In this project, I revist one of the much vaunted successes of colonialism -- the building of infrastructure -- and show how this unintentionally enabled anti-colonial revolution. Through an analysis of the 1919 Revolution, I chart how Egyptians creatively repurposed the infrastructure of British colonial rule to launch mass protest calling for national liberation. To make my case, I match a catalogue of over 5,000 protests with geo-referenced maps, census data, newspaper reports, colonial correspondence, and memoirs. Pairing this data with new empirical techniques, I show how the material circuitries of the colonial state and economy enabled and delimited the first mass participation revolution in the region's history. Theoretically, I provide an infrastructural foundation to the study of contentious politics.
Dr Ian Klinke
MCFSS23\230111
Beyond Atlanticism and Ostpolitik: Germany and NATO from Kosovo to Ukraine
University of Oxford
£153,178.40
The 2022 Russian invasion of Ukraine has brought Germany's commitment to NATO under increased scrutiny. Due to its reliance on Russian gas, Germany is seen in many NATO capitals as unwilling to act in the alliance's core interest. Even the €100bn committed in May 2022 to upgrade the Bundeswehr may not change that verdict. In order to understand the debate over Germany's place in NATO, the much longer history of exchanges between the alliance's supporters and critics over the degree to which Berlin should engage in 'geopolitics' must be better understood. Contributing to debates in political geography and international relations, this project sheds new light on these intellectual, policy and military strategic disputes which have flared up periodically since 1989 by interviewing politicians, intellectuals and analysts, and examining key media and policy forums. Findings will be disseminated through academic and popular articles, two workshops, and eventually a research monograph.
Dr Carly Lightowlers
MCFSS23\230024
The Cultural Politics of Intoxication and Sentencing
University of Liverpool
£126,668.08
Research highlights divergent ways in which intoxication shapes sentencing, dependent upon context and offender characteristics, thus exposing unwanted disparities. This project will trace the development of sentencing policy with reference to intoxication in England and Wales and explore underlying value judgements concerning the role of intoxication contained therein. It will also explore how sentencing policy and practice communicate disapproval of intoxication amongst certain groups.
As a visible and symbolic stage in the criminal justice process, sentencing communicates moral and social judgements about defendants' blameworthiness. How intoxication shapes culpability is not straightforward, and how it should influence sentencing contested. Yet, as one of the most common forms of aggravation, clarity around intoxication's intended use is key to avoiding unwanted disparities and bias in sentencing outcomes. As jurisdictions increasingly look to structure sentence decision-making through guidelines, I will investigate the development of sentencing policies that have led us to where we are.
Dr Sophie Lunn-Rockliffe
MCFSS23\230151
The Devil's Work: Ideas of Diabolical Agency in Late Antiquity
University of Cambridge
£132,945.60
My project will reveal the power, variety and ubiquity in late antiquity of Christian ideas that the devil was at work in the world, hell-bent on tempting and seducing humans from virtue, and on winning a cosmic battle waged against God. It analyses a wide range of textual and material sources in four languages to show how early Christian literature, liturgy, thought and life was steeped in this idea of the devil's malign presence and activity in the world. It will show how the devil was thought to operate at key junctures in the scriptural past and in more recent and contemporary history. It will also explore the many disguises donned by the devil, and contemporary experiences of renouncing, hosting and taming the devil. The resulting monograph will provide a significant new perspective on the moral preoccupations, imagination and experience of clerics, monks and lay persons in late antiquity.
Professor Louise Mallinder
MCFSS23\230169
Amnesties, International Crimes and Armed Conflict
Queen's University Belfast
£131,848
Amnesties are widely used in peacebuilding. However, when applied to genocide, war crimes, crimes against humanity, or gross human rights violations, amnesties are increasingly viewed as conflicting with states' duties to prosecute these crimes. This Fellowship draws on the innovative Amnesties, Conflict, and Peace Agreement database to produce the first detailed, global analysis of the legality, legitimacy, and impact of amnesties for international crimes committed during armed conflict. This interdisciplinary project will use empirical data to identify trends in state practice and to explore how choices regarding the scope, conditionality, and legal effects of amnesties can shape their contribution to peace. By clarifying this increasingly contested area of international law, generating new information on the impact of amnesties, and deepening understandings of the significance of elements of amnesty design, the project will be invaluable to scholars and practitioners working on international law, transitional justice, conflict mediation, and peacebuilding.
Professor Carolyn McGettigan
MCFSS23\230112
Voice Banking: Investigating the psychology and ethics of synthetic selves.
University College London (UCL)
£136,827.51
When illness significantly disrupts the unique sound of a person's voice, an important aspect of their individual identity is lost to them and their loved ones. Voice banking offers the opportunity to preserve a person's vocal identity even if they can no longer speak, by resynthesising aspects of its acoustic properties from a large bank of pre-recorded samples. In this Fellowship, I will conduct experimental research into the psychology of voice banking, by investigating how listeners perceive synthesised voices representing the self and familiar others. In a parallel programme of inter-disciplinary knowledge exchange with stakeholders including clinicians, computer scientists, and tech ethicists, I will summarise current knowledge on voice banking and speculate on future applications. Both research strands will inform a programme of public engagement activities on voices, identity, and the societal impacts of voice banking technology.
Dr David Morgan-Owen
MCFSS23\230011
Britain, Sea Power, and the First World War
King's College London
£129,008
This project aims to examine the importance of the sea to the conduct and outcome of the First World War. It takes a conceptually ambitious approach, using the sea as a means of integrating different theatres of conflict, and the flows of goods and resources that sustained them, into a global account of British war-making. Drawing on extensive archival research, it will assess how Britain, the pre-eminent 'sea power' of the early twentieth century, exploited its dominance of the maritime world during the conflict, and what implications this had for wartime strategy. The primary output is a monograph of 150,000 words, under contract with Oxford University Press. I will engage the public via a comprehensive programme of activities with the National Maritime Museum, the largest maritime museum in the world. This includes public talks, catalogue enrichment, and archive masterclasses on the sea and the First World War.
Dr Eloise Moss
MCFSS23\230060
Hotelympus: A History of Power and Prejudice in Modern Britain
University of Manchester
£132,620.80
This project historicises the relationship between hotels, discrimination and modern slavery in Britain. In 2019, the UK government condemned 70 major hotels (two thirds of those surveyed) for failing to meet basic legal measures to prevent modern slavery, revealing that 136,000 people were enslaved in British hotels. This project analyses how, since the interwar period, British hotels commodified forms of service, deference, and social exclusivity that were increasingly challenged by trade unions and political lobbyists in other sectors. It examines legal and criminal files dealing with human trafficking and rape of chambermaids, hotel training school syllabi, architectural plans, marketing ephemera, and organised protests against discrimination at hotels documented in the Black Cultural Archives, London Metropolitan Archives, and National Railway Museum. Simultaneously charting the emergence of legal challenges to hotels' discriminatory culture by individuals and organisations, it illuminates hotels' centrality to the formation of civil right movements in twentieth-century Britain.
Dr Julia Ng
MCFSS23\230039
Daoism and Capitalism: Early Critical Theory and the Global South
Goldsmiths, University of London
£129,343.38
In the early twentieth century, major German-Jewish thinkers converged upon Daoism as a source for capital-critical alternatives to state power. Ideas from China had circulated in Germanophone lands since the eighteenth century, facilitated by colonial-missionary networks. Yet the German-Jewish reception was singular and pivotal to the emergence of the Frankfurt School of Critical Theory. Building on new archival research, my project focuses on one concept broadly associated with Daoism—wu wei or 'non-action'—and its transformation by Martin Buber, Franz Kafka, Franz Rosenzweig, and Walter Benjamin into variations of non-participation in the capitalist ethic, non-conformity with the Christian-colonial project, and non-absorption into the racialisation of work prevalent in theories of political-economic activity even today. Reconstructing their response to a China at the intersection of colonialism, capitalism, and revolution, my project is the first to reconfigure Critical Theory's resources for a world not solely organised around Global North paradigms of action and knowledge.
Dr Rosamund Oates
MCFSS23\230030
Silent Histories: Deafness in Early Modern England 1500-1750
Manchester Metropolitan University
£130,275.94
This project examines the lives of deaf and deafened people in the primarily oral world of renaissance England. My book, Silent Histories, will be the first monograph to explore the history of deafness and experiences of disability in Early Modern England and uses a wide range of legal, medical, and theological sources alongside those produced by deaf people. My work challenges traditional assumptions that deaf (and non-verbal) people were marginalised in this period, showing that sign language was a legally recognised form of speech that enabled deaf people to marry, inherit property and do a wide range of jobs. By examining the experiences of deaf and deafened people (c. 10% of the population), this research asks broader questions about sensory knowledge, disability, charity and 'normalcy' in this period.
Public engagement is central to this research, exploring how my findings relate to contemporary experiences of D/deaf and disabled people.
Dr Matthew Parrott
MCFSS23\230083
The Dynamics of Delusion
University of Oxford
£140,752.80
People develop delusions in association with a number of different conditions, including schizophrenia, dementia, and traumatic brain injury. Typically, individuals experiencing delusion have extremely odd beliefs about the world, such as that their mother is an imposter. How do they come to hold these strange beliefs? Thus far, attempts to explain delusions have not been fully successful, mainly because leading theories treat them as static psychological conditions. By contrast, my project aims to develop a dynamic conception of delusion. According to this novel framework, delusional thinking can develop along several different dimensions, for instance in the way a person reasons, or imagines things, or makes decisions, or thinks about possibilities. In my project, I shall explore how different dynamic psychological processes might themselves be characteristic features of delusional thinking. This promises to deepen our understanding of the nature of delusions, both theoretically and within the context of clinical practice.
Dr Donna Peberdy
MCFSS23\230008
Screening Sexual Violence: Silence Breaking and Performance Activism Post #MeToo
Southampton Solent University
£116,633.60
Sexual violence is an urgent global health and human rights issue with serious social and economic implications for cultures, communities and countries. Disproportionately affecting women and girls, sexual violence is vastly underreported, its victims and survivors silenced by stigma, prevailing myths, systemic and structural inequalities. This ambitious interdisciplinary research project provides comprehensive analysis of current ways sexual violence is represented on screen, assessing the role and activistic potential of film and television in shaping public understanding. A distinctive aspect of the project is the analysis of 80 short films from six countries I have unique access to and original interviews with filmmakers. The project will result in a monograph and varied public engagement programme and resources, including workshops, online film repository, parent/teacher screening materials, and filmmaker guidelines, to connect and inform local, national and international community and educational groups and create a wider collaborative network to eradicate violence against women.
Dr Lauge Poulsen
MCFSS23\230168
Left Behind: Protecting British Capital After Empire
University College London (UCL)
£121,754.61
Western governments have secured the protection of international capital for centuries by using aid flows, trade preferences, and even military intervention ("Gunboat Diplomacy"). Yet, we know surprisingly little about when governments are willing to risk diplomatic goodwill for the protection of international capital. This book will help fill this gap through a detailed historical analysis of how British governments responded to the wave of expropriations in developing countries during the Cold War. Rooted in a novel theoretical account of corporate commercial diplomacy, the book documents how British governments largely left British capital behind after Empire. Even small developing nations were often seen as having core strategic significance, which together with domestic political constraints reduced London's willingness to apply pressure – much to the dismay of British firms and Washington. The book revisits common assumptions about the role of diplomacy for international capital with important lessons for today's international investment regime.
Dr Alberto Rigolio
MCFSS23\230032
The Rise of Syriac
Durham University
£123,554.15
My project proposes an interdisciplinary exploration of the frontiers of the discipline that moves beyond Greek and Latin. It intends to challenge boundaries within Classics through the inclusion of a different voice: Syriac literature, which emerged in the context of the Roman Empire but expressed itself in a Semitic language (Aramaic) and remains accessible only to specialists.
Under Rome, literature was almost invariably written in Greek or Latin. Syriac stands out as a major exception, as it gave rise to one of the most prestigious literatures of late antiquity and beyond. But why and how did a new literature develop in this context, in a language other than Greek or Latin? This project will bring coherence to this subject: as my recent publications show, the emergence of Syriac literature awaits to be understood in the background of dialogue with Greco-Roman and Byzantine culture and literature.
Dr Thomas Roulet
MCFSS23\230094
Combining Spatial and Temporal Work as a Source of Resilience: An Organisational Perspective on How the French Resistance took the Maquis (1940-1944)
University of Cambridge
£144,231.34
In the current context of political and environmental instability, organisations are expected to be resilient – able to adjust under challenging conditions – and drive social change to address those circumstances. Accordingly, existing research has looked, in two distinct streams, at how geographical space and temporality are mobilised in such situations.
To explore the interactions of organisations' spatial and temporal strategies for driving and enduring social change, we will engage in an historical case study of the Maquis (French resistance groups during the Second World War, drawing local support, in a defined location from which they would organise military activities against the occupier and the Vichy regime).
To unveil how those resistance organisations sustained themselves in a state of temporal and spatial flux, we will draw from a wide range of digitised and material archival sources to understand how those rural geographical spaces, their core actors and activities, were organised.
Dr Freya Sierhuis
MCFSS23\230177
Theatre of the World: The Plays of Joost van den Vondel (1587-1679)
University of York
£126,297.04
This project identifies a new politics of theatre in Amsterdam during the Dutch 'Golden Age'. Joost van den Vondel (1587-1679), a tragic artist comparable to Shakespeare in English literary culture, was universally admired as the finest poet of the age, but was also a dissident voice in a period of religious and political revolution. Born as a Mennonite (Dutch Anabaptist) he converted to Roman Catholicism in a country in which the Calvinist Church was the official public church. The resulting book, the first general account of his theatrical work, will articulate the plays as an active participant in the public reception of religious change, political violence (the Thirty Years' War) and the emergence of the Netherlands as a colonial power in Asia and the West Indies. By uncovering the innovative poetics of Vondel it aims to recast the complex layering of dramatic and artistic representation with confessional and transnational controversy.
Dr Geoffrey Swenson
MCFSS23\230010
Aiding Justice Outside the State
City, University of London
£119,123.60
Non-state justice systems, rooted in custom, tradition, or religion, handle the overwhelming majority of disputes worldwide. This reality has serious ramifications for international efforts to promote the rule of law, access to justice, human rights, and stability. Yet, this relationship has received little attention leading to deep uncertainty about how best to support security, justice, and good governance in legally pluralist settings. My research begins to fill this void. First, it develops a new theory to explain how and why major foreign aid donors engage non-state justice at a policy level. Second, it critically examines external initiatives aimed at non-state justice and their consequences. Policymakers and practitioners struggle with the same deep tension: they recognise that non-state justice matters but fear close association due to human rights concerns. The project develops the knowledge necessary to better support access to justice, mitigate conflict, and improve security wherever legal pluralism thrives.
Dr Sebastiaan Verweij
MCFSS23\230065
Place and Poetry in Premodern Scotland
University of Bristol
£128,109.85
This project will produce the first comprehensive study of the cultural representation of place in premodern Scottish poetry, c. 1400-1700. By examination of canonical (e.g., Henryson, Lyndsay, Drummond), lesser known, and anonymous poets, and alongside maps and texts that exhibit 'spatial thinking', it will foreground place as critical for understanding how premodern Scots experienced their lived and imagined environments. Informed by the methodological innovations of the 'spatial turn', the project will explore what is distinctive about Scottish writing about place and argue that place fundamentally structured the representation of nation, culture, and identity. The project is timely as Scotland today re-assesses its own cultural identities and political futures. Academic outputs include a monograph and symposium. Engagement activities in collaboration with the National Library of Scotland (historical maps workshop, poetry workshop/competition, digital map exhibit) will explore the applications of this project's historical insights for present-day experiences of Scotland's places.
Dr Stephen Whiteman
MCFSS23\230018
Maps, Space, and Culture in China Since 1000
Courtauld Institute of Art
£125,143.20
'Maps, Space, and Culture in China Since 1000' explores the production, reception, and interpretation of maps in China over the last millennium. Drawing on a rich variety of works from collections around the world, the project seeks to understand how maps create conceptual links between the physical world and numerous more conceptual geographies, such as national territories, cultural landscapes, the heavens and seas, and the body. Bridging art historical methodologies with those of historical geography and cultural history, the project examines how maps were imagined, made, and understood by those who encountered and used them. Framing maps as sites for the contestation of social, political, and cultural authority, this projects argue for the critical role cartography has played in defining 'China' over the last millennium, and its continued importance in understanding China's position in the contemporary geopolitical world.
Professor Andreas Wihler
MCFSS23\230093
Understanding the role of personal assistants in leadership interactions and for leadership effectiveness
University of Exeter
£135,499.44
Despite the anecdotally documented importance of personal assistants, we know little about their role for leadership effectiveness. Personal assistants have close contact to leaders, teams, and information, schedule and attend meetings, thus have the potential and opportunity to adopt an either formal or informal dual leadership role, thereby actively shaping and directing influence processes and goal achievement. To fully understand the role of personal assistants for leadership processes and effectiveness, their value for teams and leaders, and factors that influence how personal assistants define and shape their own role, this research project aims at employing a multimodal multi-study design to understand how personal assistants can increase or decrease leadership effectiveness and ultimately organisational success.
Dr Chris Wingfield
MCFSS23\230155
Historical Artefacts and Artefactual Histories: Completing and Communicating an Experimental Digital Monograph
University of East Anglia
£126,080.62
This project involves the completion of an artefactual history of the London Missionary Society, established in 1795. Individual chapters, published serially online, explore the creation and collecting of artefacts, from stuffed giraffes and Polynesian 'gods' to paintings, photographs and exhibitions depicting missionary encounters. Ordered chronologically, the chapters illustrate the shaping of British perceptions of the wider world, paving the way for imperial ideologies that framed overseas engagements through the lens of divine providence. The project builds on two decades of research on the museum and extensive collections of the London Missionary Society, as well as the ethnographic museums into which many missionary-collected artefacts were relocated during the twentieth century. It engages digital modes of writing and reading to develop a spider web of narrative that reconnects online avatars of objects and texts to tell new kinds of stories about old artefacts.
Sign up to our email newsletters