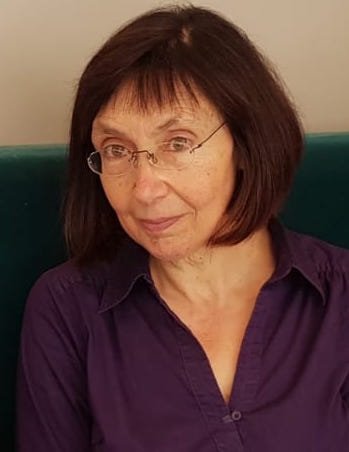 Programme: Senior Research Fellowship
Name of PI: Sue Vice
Title of project: Beyond Shoah: Claude Lanzmann's Outtakes and the Visual Archive
Start and end dates: 2019 – 2020
Award amount: £54,084
Institution: University of Sheffield
About the project
This project analysed the 250 hours of interview footage cut from Claude Lanzmann's Holocaust documentary film Shoah (1985). This analysis addresses three areas. First, it brings into public view and explores in filmic terms the excluded footage, which includes topics not featured in Shoah, such as rescue, resistance and the Allied response to the news of genocide, as well as previously unseen interviews with Holocaust survivors, perpetrators and bystanders. Second, it gives possible reasons for these exclusions, and reveals how Shoah took shape by this means. Third, it proposes new ways to approach the notion of a visual archive of footage excluded from a documentary film.
The research has helped to cast a new light on Lanzmann's documentary Shoah, by showing what was left out in its making. It also provides a way of viewing the excluded material on its own terms as footage that is fascinating and valuable in its own right, since it includes interviews ranging from that with Hansi Brand – who took part in the audacious and still-debated Kasztner Train rescue in Hungary – to Abba Kovner, the poet and resistance fighter in Lithuania, and Tadeusz Pankiewicz, a 'righteous gentile' who hid Jews in Poland. Lanzmann used a range of cinematic techniques in the excluded interviews that are not seen in Shoah, including overt use of visual symbols and experiments with music and sound.
The project also revealed why the topics of Holocaust rescue and resistance, on which these interviews centre, were not included in the final version of Shoah. In the released film, Lanzmann's focus was on the process of mass murder, to which these other subjects were seemingly tangential. However, the excluded material centring on responses on the part of Jewish victims and other onlookers itself reveals new emphases. These include the high cost of resistance, which almost always risked one's own death or that of others, the near-impossibility of rescue under the conditions of Nazi occupation and war, and the nature of decisions that turned out tragically to be the wrong ones.
Findings from the research suggest ways in which the central pillars of Holocaust memory today, including rescue and resistance and the role of the Allies, are more fraught and complex than is usually acknowledged.
Benefits of the award
"It gave me the time to complete a piece of research I was convinced would be of intellectual and academic value, but would not have been able to accomplish otherwise. It has led to my giving invited talks at a range of institutions in the UK and overseas, and has generated further publications and collaborative projects on Lanzmann's outtakes and other examples of archival or unmade film, including on the topic of the spatial poetics of Holocaust memory in relation to his location outtakes."
Vice has also deepened links with colleagues at universities in the UK, USA and Germany, in relation to Lanzmann's oeuvre specifically and broader topics such as that of spatial poetics and questions of complicity. This has included the publication of co-authored articles on Lanzmann's location outtakes with a colleague from Northumbria University, and the planning of future collaborations with others.
Sign up to our email newsletters