Professor Michel Jeanneret FBA
French literature of the XVIth & XVIIth centuries; intellectual & cultural history of the Early modern period.
Elected 2012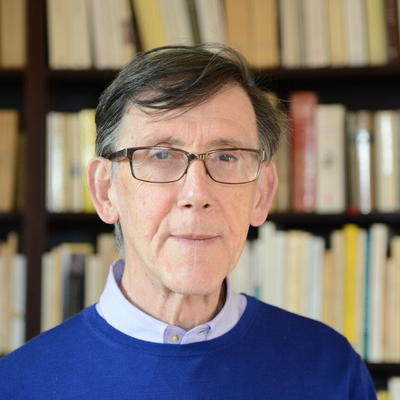 Fellow type

Corresponding Fellow

Year of birth

1940

Year of death

2019

Year elected

2012
Now Professor Emeritus, Michel Jeanneret was for many years Professor of French Literature at the University of Geneva, head of the French Department and Vice-dean of the Faculty of Letters. At the beginning of his career, he was a Research Fellow at Gonville and Caius College, in Cambridge. His wife, Professor Marian Hobson, CBE, FBA, lives and works there and he spends a substantial amount of his time in England. Apart from being a Distinguished Professor at Johns Hopkins University for five years, he has held posts as Visiting Professor in Harvard, Princeton, Seattle, Irvine, as well as the College de France, Paris-Sorbonne, and the Universities of Beijing and Kyoto. He serves as an expert for different Research agencies in France. He was awarded major prices by the Academie francaise, the Academie de Versailles and by the Accademia dei Lincei (Rome). He is now co-chair of a big research project, seconded by a large digitisation program, on an exceptional collection of World Literature kept in Geneva, the Martin Bodmer Foundation. His personal work is still focused for the most part on Renaissance and XVIIth century literature and intellectual history.
Current post
Professeur Honoraire, University of Geneva
Publications
Le defi des signes. Rabelais et la crise de l'interpretation a la Renaissance Orleans, Paradigme, 1994
La lettre perdue. Ecriture et folie dans l'oeuvre de Nerval Paris, Flammarion, 1978
Eros rebelle. Litterature et dissidence a l'age classique Paris. Ed. du Seuil, 2003
Versailles. Ordre et chaos Paris, Gallimard, 2012
Perpetuum mobile. Metamorphoses des corps et des oeuvres de Vinci a Montaigne Paris, Macula, 1998
Des mets et des mots. Festins et propos de table a la Renaissance Paris, Corti, 1987
Sign up to our email newsletters